ELWORTH PARK CONSULTATION
by Cllr Richard Hoffmann
Actions Arising from the Consultation
Elworth Park
A meeting was held on 29 February at St Peter's Church Hall, with about 100 people attending. A Friends of Elworth Park group will be formed and a decision will be made shortly as to whether to press ahead with improvements to the park.
Exclusion of Sex Offenders from Linden Bank Approved Premises (Bail Hostel)
Cllr Richard Hoffmann will be proposing at the next Sandbach Town Council meeting on 22 March starting at 7.45pm that Sandbach Town Council writes to the Secretary of State, copied to Fiona Bruce MP, noting that the Elworth approved premises overlooks a children's playground and is immediately adjacent to premises used by children, noting also that after the BBC Panorama programme in 2006 concerning two Bristol hostels, those premises were added to a list of hostels that could no longer take sex offenders because of their proximity to schools or nurseries and requests that the Elworth premises be added to that list.
Results of Consultation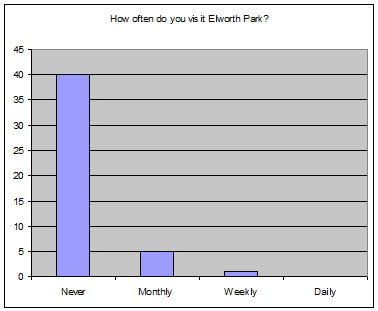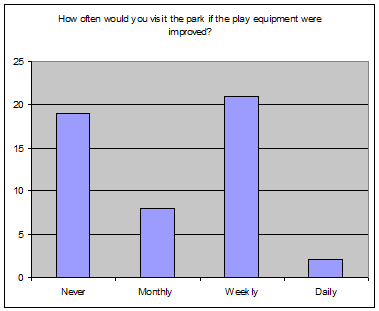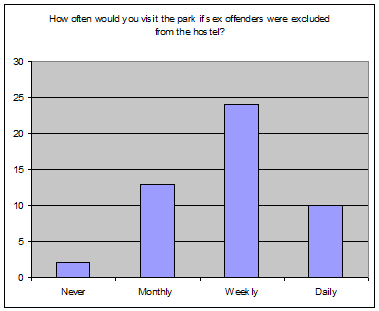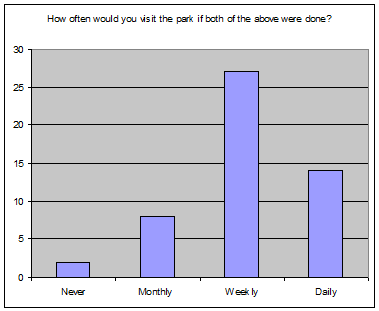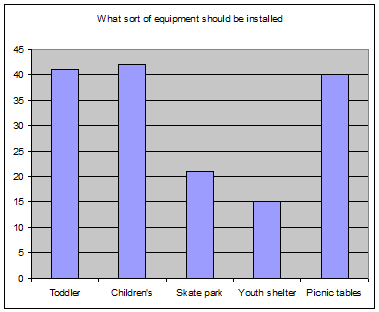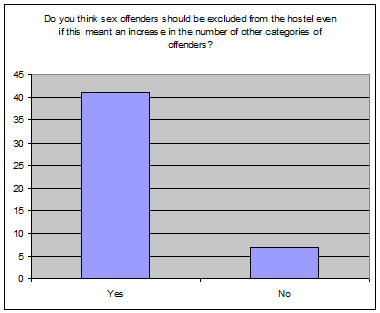 Statistical analysis
Hypothesis The people of Elworth do not care whether sex offenders are excluded from the bail hostel
Alternative Hypothesis The people of Elworth want sex offenders to be excluded from the bail hostel
assumed mean 24
actual result 41
standard deviation 3.46
deviations from the assumed mean 4.91
Conclusion
We can conclude with 99% confidence that the people of Elworth want sex offenders to be excluded from the bail hostel.
The results also suggest that more people will visit Elworth Park if sex offenders are excluded from the bail hostel and new equipment is provided.
To complete this consultation online CLICK HERE or print out the questions and return the questionnaire to
· 13a The Avenue,
· 7 Royds Court , Elton Road
How often do you (or your family) visit Elworth Park ? Never Monthly Weekly
How often would you visit the Park if ...
... the play equipment were improved Never Monthly Weekly Daily
... sex offenders were excluded from the hostel Never Monthly Weekly Daily
... both of the above were done Never Monthly Weekly Daily
What sort of equipment should be installed (circle all that apply)?
Toddler equipment Children's playground Skate park Youth shelter Picnic tables
Would you be willing to ...
... join a Friends of Elworth Park Group? Yes No
... work with and monitor offenders from the hostel? Yes No
Do you think sex offenders should be excluded from the hostel even if this meant an increase in the number of other categories of offenders? Yes No
Any other comments about this or other issues about Elworth ...
These comments will be kept confidential.
Would you like to be informed about ...
... the results of this consultation and actions arising Yes No
... other local issues Yes No
You may prefer to remain anonymous ... if not please provide:
Name:
Email address:
Postal address: