The play area on the junction off Hassall Road and Mortimer Drive was described in an official Cheshire East Council report as a 'disgrace'. After getting to know many local residents who had been involved in a campaign opposing a nearby specuIative housing application I encouraged residents to channel the energy from that campaign into a new campaign to redevelop the play area.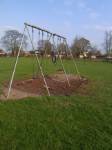 This is what it looked like before.
The Friends of Mortimer Drive Play Area was formed and over the next 18 months the group carried out public surveys, made grant applications and worked with Cheshire East Council to design a new play area.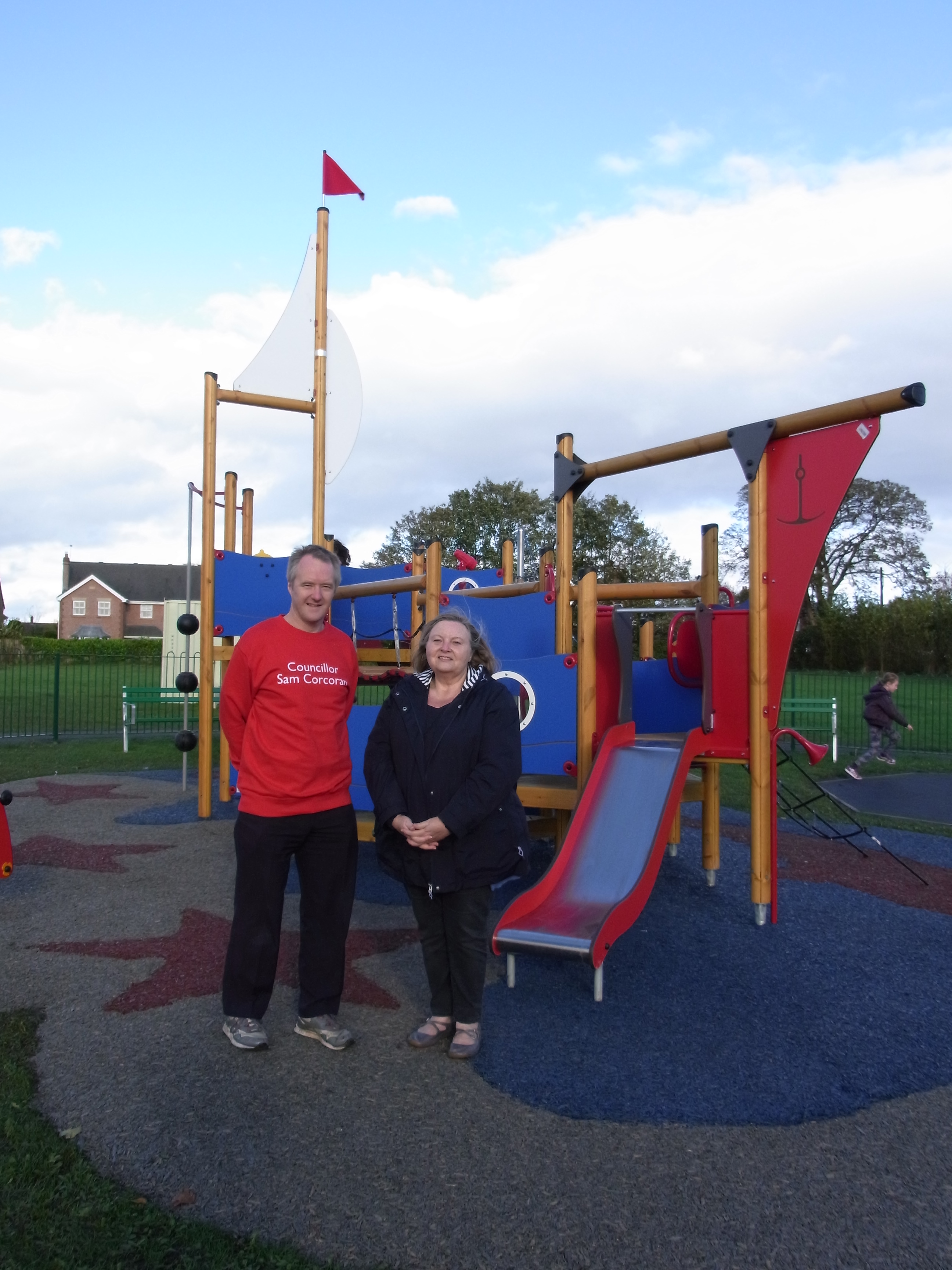 This is the new play area.
I am standing with Linda Edwards, the chair of the Friends of Mortimer Drive Play Area.
The new play area was opened in November 2014. The formal opening event was a great occasion. I think it was the egalitarian, relaxed, friendly atmosphere at the event that made me so happy. This was the culmination of 18 months of work by community groups and Cheshire East Council officers. It was great to see all sections of the community coming together, to celebrate the opening and to see all the children (including my own) playing together on the new equipment.