If you are kind, people may accuse you of selfish, ulterior motives. Be kind anyway. - Mother Teresa
There are 2 by-elections on 7 October 2021 for places on Sandbach Town Council - one for Ettiley Heath & Wheelock and one for Sandbach Town Ward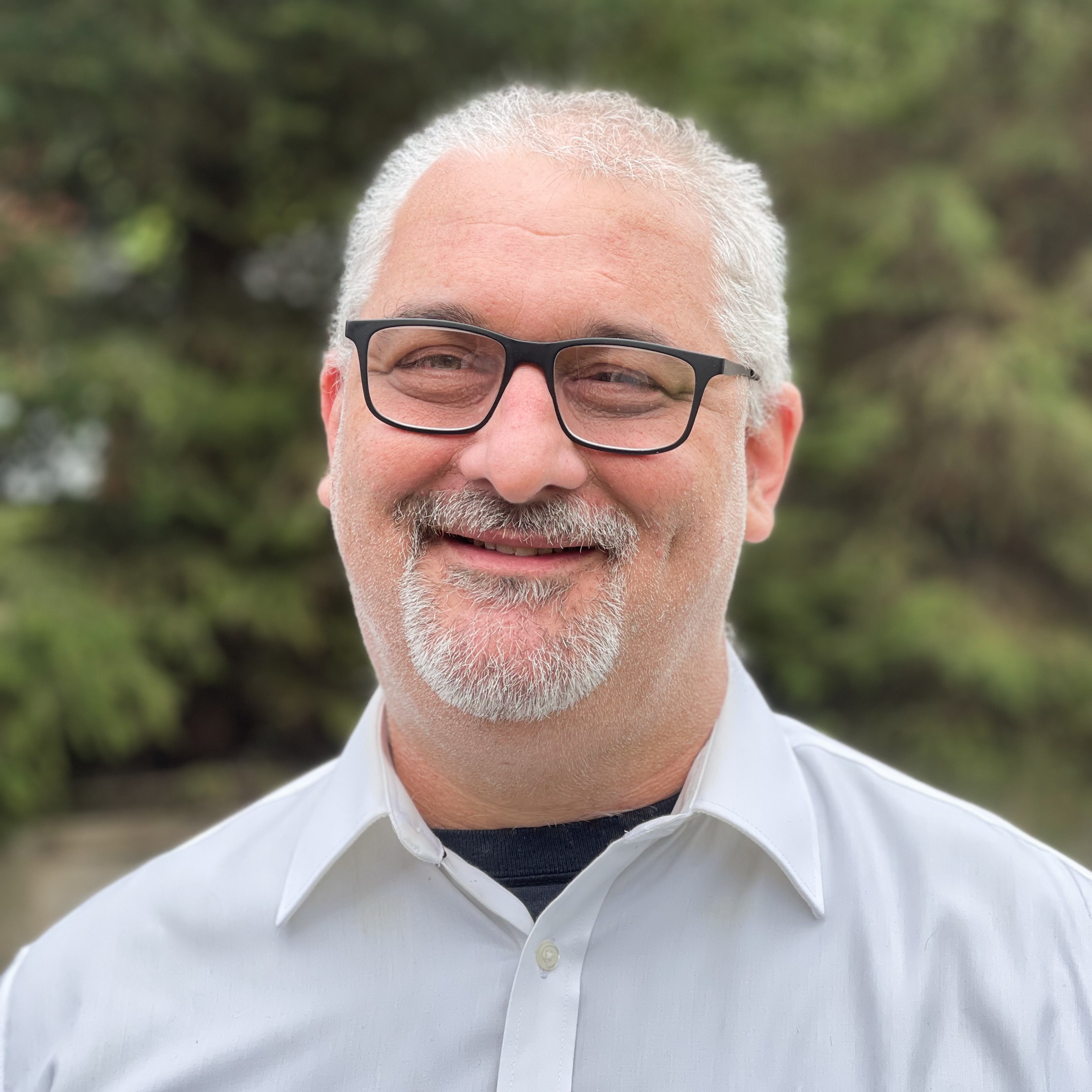 "I'm a local boy in every sense. I grew up in Congleton, attended Dane Valley High School and got my first job at ICL. I now live in Sandbach and run a small local printing business. I'm a school governor at Offley Primary Academy and I try to get involved and contribute wherever I can, including teaching computer programming to kids in 2 schools. I believe in equality and inclusiveness and I'm extremely keen on encouraging positive steps to prevent further climate change. Sandbach is special - we have a community of good people that know and help one another. I'm keen to get involved here too and support local business, local schools and do whatever I can to make life in Sandbach even better."
John Arnold the Labour Candidate for Sandbach Town Ward
Here are the texts from some of the Video Blogs I have posted during the coronavirus crisis:
Twitter @cllrsam Facebook https://www.facebook.com/cllrsam.corcoran
Sunday 1 August 2021.
The overall infection rate in Cheshire East is now 309 per 100,000. That's a fall from 497 per 100,000 a week ago.
The sudden and substantial fall in the infection rate is not easy to explain. The increasing number of people vaccinated should cause a steady levelling off and gradual decline. The end of the Euro 2020 football competition could be a factor. The school summer holidays may also be a factor, although as the impact of changes usually takes 10-14 days to feed through to infection numbers, the timing of the fall isn't quite right.
It is also possible that behaviours have changed so that some infections are not being picked up through the PCR testing mechanism on which the government data is based. The covidzoe data, from the Kings College research project has shown a continuing increase in the number of infections. So there should be some caution about the numbers.
What is clear is that the number of hospital admissions has not risen as sharply as in previous waves and the death rate is still low. The vaccination programme has clearly had an impact here.
No vaccine is 100% effective, but having both doses of the vaccine makes you less likely to catch, pass on and be hospitalised from covid-19.
The infection rate is still high, particularly amongst young adults. So don't forget the basics of Hands – Face - Space – Fresh Air
Stay Safe Stay 2m Apart
Monday 19 July 2021
The overall infection rate in Cheshire East is now 378 per 100,000.
Since the relaxation of restrictions on 17 May and the arrival of the Delta variant from India there has been a huge increase in the infection rate and from today the government has further relaxed restrictions.
It seems inevitable that this will lead to further increase in the infection rate, hospitalisations and some deaths.
Cheshire East Council are still advising residents to continue wearing a mask to protect others especially in crowded spaces or on public transport, and if you feel you should wear one in other settings or are in a situation where you think you should, then do wear it. The mask won't protect you, but it will reduce the risk of you spreading the disease if you are infectious – and you can be infectious before you have symptoms.
The number of hospitalisations and deaths is still low, but Covid-19 is an unpleasant disease to catch even if you are unlikely to die from it. And with record numbers of working age people likely to become infected over the next few weeks there will be disruption to businesses. The government is considering relaxations to self-isolation rules, but that would only provide a temporary respite as the number of people off work due to sickness increases.
Please stick to the basics of Hands – Face - Space - Fresh Air - you are much safer outside than inside.
Stay Safe Stay 2m Apart
Sunday 20 September 2020.
There have now been 2645 confirmed cases of covid-19 in Cheshire East, that's an increase of 12 from yesterday.
if you have symptoms you should immediately self-isolate and try and get a test And symptoms means
| | |
| --- | --- |
| | a high temperature – this means you feel hot to touch on your chest or back |
| | a new, continuous cough – this means coughing a lot for more than an hour, or 3 or more coughing episodes in 24 hours |
| | a loss or change to your sense of smell or taste |
If you are contacted by Test Trace to say you have been in contact with a person who has tested positive you MUST immediately self-isolate. From 28 September this is mandatory and the police will have powers to enforce it. Those on in-work benefits will receive a one-off £500 payment if told to self-isolate.

If you don't have symptoms then you should only have a test if there are special circumstances for example care home workers are being tested every week, because they come into close contact with vulnerable people.

You should isolate for the full period even if you get a negative test – just because you've had a negative test today, it doesn't mean you're not incubating the virus and will have symptoms tomorrow. The full period is 10 days from when you had symptoms or 14 days from when you came into contact with someone who had tested positive. If your child has been sent home from school because someone in their bubble has tested positive then it is only the child who needs to self-isolate. If the child develops symptoms then the whole household should self-isolate.

Monday 14 September 2020.

There have now been 2539 confirmed cases of covid-19 in Cheshire East, that's an increase of 15 from yesterday.

New restrictions come into force from today and you must not meet in groups of more than 6 people.

If you are contacted by Test & Trace then self-isolate for 14 days.

I have been asked why you need to self-isolate even if you have a negative test. Firstly there is a 30% false negative rate in the tests. So if you have covid-19 in 30% of cases the test will be negative. In short just because you have a negative test it does NOT prove that you don't have covid-19. On the other hand there's only a 1% false positive rate in the test. So if you've had a positive test result then there is a 99% chance that you do have covid-19.

Secondly, if you have a negative test today, you could still develop symptoms in a weeks time and you can be infectious for several days before developing symptoms.

So if you are contacted by Test & Trace then self-isolate for the full 14 days from when you were last in contact with an infectious person.

Please do wash your hands thoroughly and often with soap and water don't touch your face and maintain social distancing.

Openness and Transparency - September 2017

Before the 2015 elections, when there was a Conservative majority, Sandbach Town Council worked behind closed doors to develop plans to spend nearly £1m on a scheme to build offices for the council on a mezzanine floor and to revamp the indoor market hall. After the elections a consultation was held, then under Keith Haines as mayor the project was suspended and then scrapped. Cllr Martin Forster, the current mayor, lead a 'lessons learned review' which made several recommendations to improve openness and transparency including that working groups should not make decisions. Some Conservative councillors have found the changes difficult to accept and voted against many of the recommendations.

The Events Working Group, led by Cllr Michael Benson, has proved a particular bone of contention. I am not objecting the to events held in the park. I am asking for greater openness and transparency about how decisions are taken over spending on these events.

The problem is illustrated by the agenda for a committee meeting this Thursday .

Perhaps I should start with a positive example. Item 4 (v) on the agenda illustrates how a working group should be used "to investigate the costs of supporting a potential Cheshire East Tour of Britain event and report back to the Committee". The working group will do some useful information gathering and preparatory work and report back to the public committee meeting- great.

However, items 4 (ii) - (iv) purportedly authorise the working group to organise and deliver events. I believe that this breaches the Council's rules and also section 101 of the Local Government Act 1972, which states that a " local authority may arrange for the discharge of any of their functions—

(a) by a committee, a sub-committee or an officer of the authority; or

(b) by any other local authority."

The events working group is not a committee of sub-committee and so cannot lawfully discharge the functions of the Council.

The obvious solution to this legal issue would be to reform the Events Working Group as a sub-committee. As a sub-committee it could then have power to organise events and it would also have to hold publicly advertised and minuted meetings, so openness and transparency would be improved. I cannot see why the Conservatives, who claim to want to promote openness and transparency, won't adopt this solution.

White Lines on Parkhouse Drive - August 2017

Thank you to all those who responded to the questionnaire about the white lines recently painted at the end of Parkhouse Drive in Sandbach. This story may also be of interest to other readers as it exposes how highways money is spent through Cheshire East Council.

In preparing the questionnaire I tried hard not to put my own views forward so as not to skew the results. I think I achieved that because several of the responses included comments suggesting that I was responsible for the white lines. Now that the results are in I can say that I think that the white lines were a very poor use of public money. The way the white lines came about was through the Cheshire East Minor Highways Works - a group of about a dozen Congleton constituency councillors who meet 2 or 3 times a year for 2-3 hours to discuss how to spend a pot of about £40,000 for small highways works. (Don't get me started on whether this is a good use of officers' and councillors' time.) The suggestion of works on the corners of Congleton Road/Tatton Drive and Congleton Road/Parkhouse Drive was raised at such a meeting; I expressed concerns and asked to be notified of any detailed plans. The next thing I knew was that white lines had been painted at a cost of £2,000. (Don't get me started on why it costs so much to paint lines on the road.) The white lines on Tatton Drive were quickly removed and some were later repainted. The white lines on Parkhouse Drive are largely ignored and driven over by motorists. The Conservative response was to propose building out the kerb line (which motorists could not ignore) at a cost of £10,000. I suggested carrying out a survey first to establish the extent of public concern and to seek other ways of addressing concerns. The Conservative ward councillor did not want a survey, so I carried it out myself, delivering leaflets to 100 houses on Parkhouse Drive and roads off it. I received back 47 responses.

The results of the survey showed a clear majority supporting removing the white lines. Many respondents commented that the white lines were a waste of money and should not be replaced when they wore out. 16 respondents supported building out the kerb line and 30 opposed building out the kerbline (one respondent didn't answer that question).

I am not aware of any accidents in the last 30 years, but I accept that there are concerns from some residents of the Congleton Road service road that there could be a collision between cars coming out of the service road and cars coming round the corner from Congleton Road into Parkhouse Drive.

For those wondering, yes there is a Conservative councillor who lives on the service road affected.

So what to do next? Here is a quick questionnaire to help decide:

A/ Describe the much-ridiculed white lines as a 'pilot exercise' and proceed with a £10,000 scheme to build out the kerb line

B/ Get the council to run a carefully worded formal consultation with detailed 'guidance notes' showing why the expensive scheme is needed then proceed with building out the kerbline irrespective of the consultation results

C/ Talk to local residents, seek ideas of how to address the problem and appeal to all motorists to take care when turning into Parkhouse Drive.

If your answer is A then you should become a Conservative Councillor. If you answer is B then you have the makings of a Conservative Cheshire East Council Cabinet Member. If your answer is C then you may have socialist tendencies.

Air Quality Data Manipulated - July 2017

The Cheshire East Council meeting on 27 July approved the Local Plan. A Labour amendment asking for work to start work immediately on drafting a new plan following concerns about air pollution caused by traffic congestion. The amendment was defeated.

The very next day a press release was issued admitting that the air quality figures had been deliberately and systematically manipulated.

http://www.cheshireeast.gov.uk/council_and_democracy/council_information/media_hub/media_releases/air-quality-monitoring.aspx

Poor air quality is a cause of 40,000 deaths a year in UK. So the implications are huge. Concerned residents may like to check whether they are in an area where an Air Quality Management Area (AQMA) should have been declared. Regrettably, the Council's own website has "due to a technical problem" not been able to show the figures for some considerable time. http://www.cheshireeast.gov.uk/environment/environmental_health/local_air_quality/what_is_pollution_like_near_me/automatic_monitoring/interactive_map/interactive_map.aspx

I am pleased that (with thanks to Paul) a local resident has made the data available in an easy to read map. Please cut and paste the following URL into your browser https://drive.google.com/open?id=1VnTXMLKE46R5L4mLd3oN37-74VE&usp=sharing

The red markers show areas where an AQMA should be declared.

I would be interested to hear of housing developments being built close to red flag areas. Normally developers would be expected to make financial contributions to mitigate traffic and air quality problems caused by developments close to AQMAs. I would like to see figures quantifying the amount of contributions that may have been lost due to AQMAs not being set up when they should have been.

I would like to make clear that I am not in any way making allegations as to why the data was manipulated; it is for the police to investigate the motivation behind the mis-reporting of data.

Grenfell Towers - June 2017

Robert Peston is not normally regarded as a left-wing correspondent, but in this piece he questions the very heart of post-Thatcher outsourcing and privatisation. In the Grenfell Towers disaster, no-one is accountable and no-one is responsible. Through all the stages of the delegation, the main motive was profit and cost-cutting. As Robert Peston points out it is not just the individuals that are at fault; the whole system creates the problem and needs reform.

"One reason why the Grenfell tragedy has shaken so many of us is because it exposes so much of what's wrong with the way this place has been run for years.

We'll have to wait for a forensic examination of all the many decisions that turned a series of risks into an appalling catastrophe.

But although the trigger may still be unclear, it is reasonable to identify a number of underlying causes.

Part of the background is austerity that has been particularly acute for local government.

But austerity seems to have become particularly toxic in a system where responsibility for vital safety decisions is so diffuse: we have ministers in charge of regulations, councillors funding an arms length management company, and a management company placing a refurbishment contract with the cheapest bidder.

There is naturally huge anger that the government didn't ban the kind of cladding used at Grenfell, when such cladding is illegal for use on high rise structures in the US (as the Times reports today).

Similarly there is horror that the government never made it obligatory for the fire safety standards that apply to new buildings to be enforced at older blocks - that such improvements are only recommended, not obligatory.

But such lax or light touch regulation only becomes fatal in a system - such as we have - designed to drive down costs and save money, not to put the safety of people first.

It is a system in which those working for all the interconnected bodies that made the refurbishment decisions and gave the wrong safety advice to tenants are able to say - as if that makes it alright - "we followed the rules".

It is a system in which identifying anyone who can be proved to be ultimately responsible for what happened may be impossible.

And as we saw in the banks before the financial crisis, when people can take reckless decisions safe in the knowledge they can't be held to account, reckless decisions get taken.

The horrific corollary of a faceless, irresponsible system of public-housing governance is that many of the poor and vulnerable people who died in the fire are not even being given the respect of formal identification as victims - because they live on the fringes of the state, and the authorities seem unable to be confident they even existed, let alone that they have died.

There is a social contract between those of us lucky enough to have voices that are heard and those who don't that we should not put them in harms way. Grenfell seems the most grotesque breach of that contract in my lifetime. It shames us all."

GENERAL ELECTION CAMPAIGNING IN THE AREA

For campaigning in the Congleton Constituency please CLICK HERE

For campaigning in Crewe & Nantwich please CLICK HERE

For campaigning in Newcastle-under-Lyme please CLICK HERE

Fiona Bruce Refuses to Attend Hustings - May 2017

I am disappointed that Fiona Bruce is "not doing hustings this election" as reported in the local press. I think it is important for residents to be able to meet with election candidates and be able to compare and contrast the way candidates answer questions. I was looking forward to debating issues with Fiona Bruce, but I do take it as a compliment that Mrs Bruce is not willing to engage in any such debates with me. I wonder whether, as an alternative to hustings, your readers might be willing to send in their questions to the Chronicle and candidates could be asked to submit their answers?

The local UKIP party had openly stated that they would not be fielding a candidate; Fiona Bruce has been a strong supporter of a hard Tory Brexit so UKIP not standing seemed logical. However, it appears that the central UKIP party have imposed candidate who lives in Manchester. I had to smile when I saw that Paul Nuttall had signed his nominations papers; is this the same Paul Nuttall who only a few months ago was claiming to live in Stoke Central who is now claiming to live in Congleton? The UKIP candidate doesn't give his address on his nomination papers other than that he lives somewhere in Manchester Withington. I am pleased that Fiona Bruce's nomination papers do give her home address in Northwich and my nomination papers show my home address in Sandbach; it is important that politicians are open to their constituents.

In 2015 the voting was 1. Conservative 27164, 2. Labour 10391, 3. UKIP 6922, 4. LibDem 4623, 5. Green 1876.

I am looking forward to a good campaign. I will be campaigning on the issues of the flood of speculative housing that is destroying the character of our towns, the education funding cuts that will make Cheshire East schools the worst funded in the country, the NHS/care crisis including the shortage of GPs and my record as a local councillor, delivering improvements to parks and playgrounds and exposing failings at Cheshire East Council which is currently under investigation by the Organised Crime Unit of the regional police.

If you are successful, you will win some unfaithful friends and some genuine enemies. Succeed anyway. - Mother Teresa

Conservative Attack on Small Businesses - April 2017

You may remember George Osborne announcing that he was abolishing the annual tax return. Like most Tory pledges the truth was the opposite of what it appeared; as it turns out under Making Tax Digital small businesses will have to submit 4 tax returns a year. It gets worse - special software will have to be used to submit the returns online. These new rules will apply to most people who rent out a property as well as self-employed workers.

The accountancy profession has been united in saying that the timescales for the implementation of the rules are unrealistic and will cause problems, but the Tories are ploughing on ahead with their ideological changes.

Philip Hammond has made clear that small businesses will also be hit with a National Insurance increase if the Tories win the next election. Meanwhile big businesses will get further tax cuts - under the Tories the corporation tax rate for large companies has been cut from 28% to 19% and there are plans to cut the rate further to 17% if the Tories are re-elected. The Conservatives are strong against small businesses and weak against big business.

UPDATE - The Labour Party manifesto confirms that under Labour, small businesses with turnover under £85,000 would not have to comply with the new rules.

If you are honest and sincere people may deceive you. Be honest and sincere anyway. - Mother Teresa

Sandbach Neighbourhood Plan Sidelined by Cheshire East Council - February 2017

The application for 200 houses off Bradwall Road in Sandbach has been listed for hearing by Cheshire East Council's Strategic Planning Board on 22/2/17. The report for the meeting says, "the SoS [Secretary of State] agreed with his Inspector that the SNP [Sandbach Neighbourhood Plan] was 'immediately out-of-date'".

The report then talks about the recent Ministerial Statement giving more weight to Neighbourhood Plans and concludes, "the SNP does not allocate any sites for housing and as such the Ministerial Statement does not apply."

The report recommends refusal of the planning application, but given the above statements I fear that the application will be allowed at appeal unless the long-awaited Local Plan is in force at the time of the appeal.

The other big planning news this week is the Supreme Court case between Richborough Estates and Cheshire East Council case due to be heard on 22 & 23 February. This case will decide which policies in a Local Plan should be considered out-of-date if the relevant local planning authority cannot demonstrate a five year supply of housing land (which Cheshire East Council cannot). If Richborough Estates win the case then it will mean that without a five year supply of housing land Local Plans and Neighbourhood Plans have 'limited weight' in determining planning applications (i.e. they are not worth the paper they are written on). At a lower court a judge hearing this case found against Richborough Estates saying "I doubt that the Minister intended the NPPF to be used to routinely bypass local policies"; Richborough clearly believes that is precisely what the government intended and that the whole 'localism' agenda is a sham.

UPDATE - Richborough Estates did win the Supreme Court case!

There is a clear party political difference over planning policies. Labour proposes building more council houses and would let local government planning determine the style and location of homes (starter homes and brownfield sites). The Conservatives have let loose private developers, allowing them to build on sites where they can make the greatest profit (executive style houses on greenfield sites in Cheshire). The result of this laissez-faire capitalism can be seen in Sandbach where permission has already been granted to build 3,200 new homes – an increase of 40% in the size of the town! Without proper local government planning the Conservative policies have let private developers make millions and have left local communities to try to deal with the resulting infrastructure overload.

What you spend years creating others could destroy overnight. Create anyway. - Mother Teresa

Climate Change - January 2017

The BBC has reported that a 5,000 sq km piece of ice could soon break away from Antarctica. If it does break away it will be one of the biggest icebergs ever seen and could destabilise the Larsen C ice sheet behind it which covers an area the size of Wales. If that ice sheet breaks up then sea levels worldwide could rise by 10cm.

There are also reports of recent Arctic temperatures 20 degrees (yes twenty degrees) higher than normal.

Climate change is the greatest challenge facing our generation and it is happening now.

Climate change is a problem that must be addressed globally, but we can all help by reducing our energy consumption - using draught excluders, turning off unnecessary lights, turning the thermostat down and where possible walking or cycling rather than driving.

The last Labour government took action to reduce carbon emissions: setting up the Green Investment Bank, subsidies for home owners installing solar panels, the fuel price escalator, incentives for new efficient boilers and insulation. The LibDem/Tory coalition government cut back on these measures and now the Tories, with Theresa May in charge, are cutting them even further. The Green Alliance has analysed government spending and found that over £1bn of future investment in renewable energy projects is being dropped. They warn that between 2017 and 2020 investment in wind, solar, biomass power and waste-to-energy projects will decline by 95%.

At least Donald Trump and Ann Winterton were open about their denial of man-made climate change. The UK Tories publicly acknowledge that the planet is in danger, but then do not act to save it. Which position is worse; to deny the clear scientific evidence or to admit that the planet is in danger and not act to save it?

If you find serenity and happiness others may be jealous. Be happy anyway. - Mother Teresa

Junction 17 - December 2016

I have been working for years to improve junction 17 in Sandbach. The end of the year is a good time to take stock of where we have got to. In 2015 Improvements were carried out to Junction 17 under the government's 'pinch point' scheme. The scheme has been a great success in terms of making it easier to turn right coming off the motorway and in improving safety. However, there have regularly been long queues on Old Mill Road and Cheshire East Councillors have been meeting with Highways England (who control the motorways) to address this problem.

There are 5 main reasons for the queues on Old Mill Road

1) The roundabout that was built was smaller than originally planned and the filter lanes to join the M6 northbound and southbound are shorter than originally planned because Highways England cut costs and because of difficulties with local landowners

2) Highways England control the junction and their main priority is to keep the motorway running smoothly and to avoid queues on the slip roads. Therefore they set the phasing of the traffic lights with a strong bias to letting traffic off the slip road. They have set the bias so high that even when the slip road is clear the lights are still green on the slip road (just to be sure that there are no queues on the slip road). I have taken a video taken at rush hour when there was a half mile queue on Old Mill Road that shows an empty slip road and the lights still green on the slip road. I showed this video to Highways England and other local councillors, but I have received the response back that 'whilst we may have concerns about local traffic the M6 traffic must not be impeded on the slips'.

3) The traffic lights are controlled by an 'intelligent' MOVA system that automatically adjusts the phasing of the lights. However, the sensors that tell the MOVA system where traffic is queueing are on the slip road, the A534 westbound from Congleton and on the bridge. There are no sensors on Old Mill Road. So the MOVA system is blissfully unaware of the long queues down Old Mill Road.

4) The developers of the J17 business park promised to build an enhanced roundabout. They said they could do this by March 2015 and although I stated at the planning application hearings that this was wildly optimistic, the planning department at Cheshire East Council recommended approval for 200 houses on this basis, with a condition that the enhanced roundabout had to be built before any houses were built. When the roundabout was not built by March 2015, Cheshire East Council relaxed the planning conditions so that all the houses could be built and 50 could be sold before the enhanced roundabout had to be built.

5) The increase in traffic due to all the new houses being built in Sandbach has added to the traffic problems.

So what can be done now?

Please write to your MP asking her to put pressure on Highways England to change the settings of the traffic lights to alleviate traffic congestion on the A534.

Please contact your local councillor to let them know whether you think the balance is right between the local traffic on Old Mill Road and the queues on the motorway slip roads. Please also ask them to oppose any further relaxations of the planning conditions for houses on the Capricorn business park site. The enhanced roundabout should be built before any more houses are occupied.

Now for the bad news. A pedestrian crossing has recently been installed on Old Mill Road. When this was first proposed I asked whether this would cause traffic delays on Old Mill Road. The reply I received was that the pedestrian crossing would only cause long delays if it were used, but that wasn't a valid reason for objecting to the planning application as nobody would use it. I suspect that when all the houses are built on the supposed business park site, the pedestrian crossing will be used in the morning rush hour and this will cause long delays on Old Mill Road. I have also questioned the wisdom of having an access to the new housing via a T-junction onto a busy 60mph road, but been assured that there is no problem with this. So next time you are stuck in traffic on the Old Mill Road bypass you should know that the delays are the direct result of Conservative planning policy and you should ponder on why there have been so many strange planning decisions in Conservative-controlled Cheshire East Council.

Give the best you have and it will never be enough. Give your best anyway. - Mother Teresa

From Each According to Their Abilities - June 2015

The number of people abusing the benefits system is far fewer than some people choose to make out. I agree that people falsely claiming benefits should be punished, but we should not stigmatise the vast majority who claim benefits in order to help them live decent lives and who are striving to contribute more to their communities.

Being unemployed is demoralising and can lead to depression. Psychological research shows that if you expect little of people then they perform badly, but if you expect good of people then they perform well. It is in our own best interests to assist people while they are out of work. My point can best be illustrated by a story from Ancient Greece,

Socrates was walking from Athens to Sparta and met a man from Sparta coming the other way. The Spartan asked Socrates, "What are the Athenians like?"

Socrates said, "First tell me what the Spartans are like."

The Spartan said, "The people of Sparta are kind and if you are in difficulty you only have to ask and some one will help you out."

Socrates replied, "You will find the Athenians much the same."

A bit later he met another man from Sparta coming the other way. The second Spartan also asked Socrates, "What are the Athenians like?"

Again Socrates said, "First tell me what the Spartans are like."

The second Spartan said, "The people of Sparta are a terrible bunch. You can't trust them an inch."

Socrates replied, "You will find the Athenians much the same."

The point of the story is that if you treat people as selfish and untrustworthy then don't be surprised if that's how they behave. Whereas if you treat other people kindly then you may be pleasantly surprised at how they respond.

As a society we must expect and assist every individual to perform to the best of their abilities. In political terminology, "From each according to their abilities; to each according to their needs." In religious terminology, "God loves you. Now go out and show God's love to others."

To Each According to Their Needs - May 2015

As rational creatures, most people accept that what you think affects what you do, but how many people accept that what you do affects what you think? What really alters our view of the world is ideas which are embedded in routine social practice. So it alarms me that routine social practice is becoming more individualistic, focused on rights and belittling the vulnerable and disadvantaged. A recent court case found that the government had acted unlawfully in delaying paying out benefits to a man who had become disabled. In response a government minister said that the man's human rights had not been breached! This comment demonstrates an individualistic and legalistic mentality. Surely the point from the court case is that a member of society who should be helped has suffered as a result of an unacceptable bureaucratic system. If any member of society is excluded, then the society is weaker for it. In religious terminology, I believe in a God that loves everyone. If God loves that person then I cannot write them off as a benefit scrounger or someone condemned by their own laziness to live in poverty. I must strive to help that person to do the best they can in life. The court case highlighted above is not an isolated incident. Government figures show more than 3,000 people have been waiting for more than a year for just that one type of benefit. The benefits system should assist every individual to perform to the best of their abilities. That does not mean being a 'soft touch', but it does mean that we must never 'write people off' and it does mean that the benefits system must always assist people to take their place in society so that everyone can have a life and live their lives to the full. The idea that I would like to see embedded in routine social practice is that we care for every member of our society and the benefits system is one way in which we show that care.

Life is a song, sing it - Mother Teresa

Election Sound Bites - April 2015

At the start of the campaign the Conservative mantra was 'long term plan', but then the well respected Institute for Fiscal Studies (IFS) caustically commented that the 'long term' plan kept changing. Now the mantra is 'we have a track record'. So what is the 'track record'. The Conservatives promised to eliminate the deficit in this Parliament and have failed abysmally. Now the IMF have said that under the current plans the deficit will not be eliminated in the next Parliament either! At the last election Labour said that they would halve the deficit in this Parliament and the independent Office for Budget Responsibility verified Labour's plans. In fact the coalition has not even achieved the deficit reduction promised by Labour; the deficit has only fallen from £150bn to £90bn and total government debt has gone UP from £960bn to over £1,500bn.

On the NHS, David Cameron promised 'no top down re-organisation of the NHS' and then straight after the election launched a massive top down re-organisation of the NHS, that has wasted billions of pounds and caused ongoing problems for patient care. The biggest laugh of the night at the Alsager hustings came when the Conservative candidate said 'the NHS is safe in our hands'. I look forward to the next opportunity to quiz the candidates at St Mary's Church Sandbach on 24th April at 7.30pm.

There is one thing you can rely on with the Tories – the coalition government have cut the top rate of tax and have hit the disabled and vulnerable hard. Talking to people during this campaign, I have heard too many stories of elderly and disabled forced to pay the bedroom tax out of meagre income; and they can't move house to avoid the bedroom tax, even if they wanted to, because there are no 1-bedroomed properties for them to move to. If the Conservatives win an outright majority then you can be sure that they will cut taxes for the wealthiest and make the poorest and most vulnerable suffer. The Conservatives do have a track record, but it is a track record of failure.

Life is a game, play it - Mother Teresa

Budget - March 2015

As a chartered accountant, chartered tax adviser and local politician I have many reasons to listen to the Budget. For me, the most startling announcement was when George Osborne said "We will abolish the annual tax return altogether" and then added "Starting next year." Then I remembered that this is the same Chancellor who said he would abolish the deficit in this Parliament. After a few hours of reading through the small print I discovered that what the Chancellor actually meant was that tax returns will have to be done online through 'digital tax accounts'. The target for implementation is 2020 and the bold statement about 'next year' refers to initial trials of digital tax accounts.

I welcome the idea of online tax returns where information already held by HMRC is put into the return automatically, but this idea is not new and to announce it in such a misleading way in a pre-election budget puts unnecessary pressure on HMRC and does not help.

The other eye-catching announcement was that the first £1,000 of interest income will be tax free (or only the first £500 if you're a higher rate taxpayer) and the abolition of tax deducted at source on interest income.

Again I welcome the potential simplification of the tax system that his could bring, but I can foresee some technical difficulties and so I looked into the detailed HMRC briefing known as the OOTLAR (Overview of Tax Legislation and Rates) to see how the technical difficulties would be overcome – but there are no details in the OOTLAR about these proposals. Abolishing deduction at source on interest income is a major change in tax administration and, if badly handled, could result in a significant loss of tax revenue. This policy change looks as though it has been done on the hoof and is reminiscent of the Omnishambles Budget of a few years ago

The personal allowance will increase to £10,800 in 2016 /17 and £11,000 in 2017/18.

Higher rate tax will start at £42,700 in 2016/17 and £43,000 in 2017/18.

I was pleased to see approval for the Swansea Bay Tidal Lagoon electricity generation project, but the tax cuts for oil companies, support for energy intensive industries and the abandoning of the fuel price escalator show that this is not a green budget.

I

was also pleased to see the removal of employer's National Insurance for some apprentices. I hope this will encourage more employers to take on apprentices.

The big money raising announcement was the reduction in pension relief tax to pension pots of £1m. This was a Labour Party policy and there are few who would disagree with it. However, I dislike the plans to increase the threshold in line with inflation from 2018. I like the nice simple round sum allowance of £1m so why not keep it at £1m?

Finally, I wish to object strongly to the announcements on HMRC penalties. There is an ongoing consultation on these proposals that does not close until 11 May. I and many other professional accountants will have spent time responding to the consultation and giving our opinions on whether the proposals will work. It really is a kick in the teeth to hear the Chancellor announce that he is going to implement the proposals before the consultation has even been completed. What is the point of consulting if the decisions have already been made?

https://www.gov.uk/government/consultations/hmrc-penalties-a-discussion-document

Life is a struggle, accept it - Mother Teresa

Planning - February 2015

In 2010 the new coalition government changed the planning rules so that developers are allowed to build on greenfields unless the Council can prove that the development is harmful. The result of the new government policy has been a disaster. The disaster was made into a catastrophe because Conservative controlled Cheshire East Council doesn't have a valid Local Plan saying where houses should and shouldn't be built.

The Conservative policy is to encourage private industry to build more houses and to allow developers to choose the sites which make them the most money. Labour would give more power to councils. The Labour policy would not reduce the number of houses being built, but it would change the locations chosen. It would also change the style of houses being built and it would enable councils to plan and fund the infrastructure necessary to support the new houses.

The clear party political choice is whether you want local government or private enterprise to determine when, where and what sort of houses are built.

Life is a challenge, meet it - Mother Teresa

Twittergate - January 2015

Last week the BBC reported that Cheshire East Council staff have been writing Tweets attacking political opponents of the Conservative Leader of Cheshire East Council, Cllr Michael Jones on his personal Twitter account. Several members of staff and Cllrs Michael Jones and Barry Moran are listed in the email trail. They clearly have questions to answer as to why they did not stop this breach of the rules that Council staff should be party politically impartial.

There is one email which reads "if it all hits the fan from these tweets going out tomorrow I want it known other than getting the content I was not involved!"

I am unsure about whether to praise or criticise the writer of this email. Should I admire this person for putting in writing that what was being done was wrong, or should I criticise them because they knew it was wrong and did nothing to stop it? There is a clear whistleblowing procedure for staff to raise concerns within Cheshire East Council. In the light of the Twittergate revelations, I will be asking questions about whether those whistleblowing procedures are effective.

There are two problems with what has been going on. Firstly, it is clear that the rules that Council staff should be party politically impartial have been broken. This will make it more difficult for non-Conservative councillors to work with Council staff. The staff who have been drafting Tweets attacking Labour councillors, the Sandbach Labour Party and in at least one case mentioning me personally are staff who should be supporting me and working with me as a Cheshire East Councillor to promote Sandbach and the good work of Cheshire East Council on issues like playgrounds, refuse collection, leisure and education.

Secondly, the cost to the Council of paying the salaries of staff who appear to have been doing work for the Conservative Party is not good value for money for council tax payers. Cheshire East Council has recently recruited 2 new staff to the communications team and promoted the person responsible for the party political tweets to be head of communications. Cheshire East Council must not be, or even appear to be, paying for campaigning for the Conservatives in the run up to the elections in May.

Cut the Green Crap - December 2014

As an accountant and a Christian, I realise that my attitude to money is skewed. I often look to see what people do with money and judge from that what their real priorities are. So during the Chancellor's Autumn statement I noticed that Air Passenger Duty was abolished for children under 12 and fuel duty was frozen. There was an increase in money for roads, but little mention of cycling. These policies prove to me that the government is not interested in preventing climate change or protecting the environment. In addition, government policies are encouraging speculative, unplanned building on greenfield sites. Builders will soon be allowed exemptions from part L of the building regulations, which deal with environmental standards like insulation. So new houses could be built with paper thin walls and no insulation on Greenfield sites. As some one who values the natural environment and sees climate change as the biggest challenge facing this generation, these policies are madness borne of an ideology that allows the free market to decide without putting any value on nature. In the short term these government policies will make millions of pounds for property speculators and will boost the economy at the expense of increased carbon emissions. In the longer term there will be houses with huge heating bills and an increasingly uncertain planetary climate.

What we should be doing now is reducing our fuel use and investing in the future by increasing the quality and insulation of our homes.

The advent season leading up to Christmas is a good time to think about whether we are putting too much time, effort and money into things that are not really our top priorities. Over Christmas many people think about what they want to do in the year to come and make some adjustments to their lives. Many will know the phrase of putting your money where your mouth is, but it also works the other way round. Where your treasure is, there will your heart be also.

Councillors to be Allowed to Read the Lyme Green Report - December 2014

In 2011 Cheshire East Council spent £800,000 digging the foundations for a new waste transfer facility at Lyme Green, near Macclesfield. The Council had applied for planning permission (from itself) but had to stop work when planning permission was not granted. An investigation showed that EU procurement rules had been broken and procedures had not been followed. A formal Independent investigation was ordered and the Chief Executive, Deputy Chief Executive, Head of Legal and Head of Finance all left, after signing confidentiality agreements and receiving payoffs. No Councillor has admitted any wrongdoing. The report by the Designated Independent Person (DIP) has been kept confidential, but some sections have been released after a complaint to the Information Commissioner.

At a Council meeting in December it was announced that all Councillors could read the report. I hope to read the report in January. However, as all the senior officers who could have fingered any guilty Councilllors have all left with payoffs and signing confidentiality agreements I doubt we will ever find out who was really responsible.

New Playground Opened on Hassall Road/Mortimer Drive - November 2014

It is a long time since I have felt as happy as I did when opening the new playground. I think it was the egalitarian, relaxed, friendly atmosphere at the event that made me so happy. This was the culmination of 18 months of work by community groups and Cheshire East Council officers. It was great to see all sections of the community coming together, to celebrate the opening and to see all the children (including my own) playing together on the new equipment.

Sandbach is the 7th Best Town in the Country for Families - October 2014

When I was elected in 2011 I said that I wanted Sandbach to be the best place in Britain to bring up a family.

So I was delighted to see Sandbach recognised as the 7th best place in the country for families. This is a credit to our primary and secondary schools. Sandbach is already a great place to live with a good town centre, a weekly market, monthly farmers market, friendly people, active churches, vibrant community groups and good parks and playgrounds. In order to improve further I would like to see more employment opportunities in Sandbach with a world class science and business park by J17 and improved safe cycle routes so that children can cycle to school.

http://www.familyinvestments.co.uk/contact-us/press/family-hotspots-2014/

The Economy and Austerity - September 2014

In last week's Crewe Chronicle Dr Adrian Heald made some telling points about the economy and the failure of austerity measures. Here are 4 more telling facts:
1) the budget deficits incurred in the first 4 years of the ConLib coalition government have been 4 of the top 5 deficits on record.
2) in 2010 the UK debt was lower than Germany's as a % of GDP. Now it is higher.
3) in 2010 the UK had the top AAA credit rating. Now it doesn't.
4) in 2010 the UK economy was growing (until the Tory austerity package brought that growth to a halt)
It is in spite of, rather than because of George Osborne's austerity strategy that the UK economy is finally growing again after 3 years of flatlining.
Under the ConLibs it is austerity for the most vulnerable and tax cuts for the wealthiest.
The ConLibs have cut taxes for the highest earners from 50% to 45% and have cut corporation tax rates for large companies from 28% to 21%. The result has been falling corporation tax income from £43.8bn in 2011-12 to £41.3bn in 2012/13 and the latest figures show a further fall to £39.5bn in 2013-14. George Osborne seemed to think that cutting tax rates would increase income, but the facts prove that wrong.

House Building and Planning - August 2014

For many years there was cross party political consensus over planning matters. It was widely agreed that developers had to prove that their plans would benefit the local community before they were granted permission to build houses on Greenfield sites. Then in 2010 the new coalition government changed the rules so that developers are allowed to build on greenfields unless the Council can prove that the development is harmful. This massive shift in policy marks a party political divide over how to address the national shortage of new homes. The Conservatives have let loose private developers hoping that free enterprise will solve the housing shortage. I would prefer to see local authorities given more control. Private enterprises will build houses wherever they can make most money (generally executive style houses on Greenfield sites). I would prefer to see more council houses and bungalows for the elderly built on brownfield sites.

The result of the new government policy has been a disaster. They tore up the old regulations, but didn't have anything ready to replace them with. The disaster was made into a catastrophe in Cheshire East because we don't have a valid Local Plan saying where houses should and shouldn't be built.

The Conservatives and Labour agree that as a nation we need more houses. The difference is in how to meet that need. The Conservative policy is to encourage private industry to build more houses and to allow developers a great deal of flexibility in choosing the sites. The sites the developers choose are those which make the most money for private developers. Labour would give more power to councils and allow councils the financial freedom to borrow to build houses themselves. The Labour policy would not reduce the number of houses being built, but it would change the locations chosen. It would also change the style of houses being built and it would enable the council to plan and fund the infrastructure necessary to support the new houses (schools, road improvements etc).

The clear party political choice is whether you want local government or private enterprise to determine when, where and what sort of houses are built.

At present landowners and property speculators are making millions out of Cheshire East Council's failure to have a Local Plan and to properly specify what infrastructure improvements should be funded by new housing. As an example in Sandbach, a scheme to resolve the traffic problems at the Waitrose roundabout and the lights at the bottom of The Hill will cost £5,000,000, but only £50,000 was requested for highways improvements from the recent housing application for 75 dwellings behind the Leonard Cheshire Home. As another example, at the planning meeting on 20 August it was revealed that the Council had asked for a contribution of £1,713,714 for a primary school in Crewe as part of a housing development whereas they should have asked for £3,224,893. This error was spotted and amended, but it demonstrates the amounts of money involved in these large planning applications and the size of the 'errors' being made.

In Praise of Cheshire East Council (well some of it) - July 2014

In response to the astonishing editorial in the Congleton Chronicle at http://editorofthechron.wordpress.com/2014/07/17/council-proves-inept-at-defending-itself-from-ineptness-charge/comment-page-1/

I was pleased that the Labour Party was quoted as praising Cheshire East Council for finally adopting some financial discipline and following its own budgets. Although I agree with the descriptions of 'inept', 'incompetent' and 'attempt to mislead' (in respect of a letter by a Councillor David Brown), I think it is important to note that no individual or organisation is wholly bad and all are capable of redemption. Although planning seems to be out of control in Cheshire East there are many other council services that are well run and are worth defending. At the end of the day it is the voters who determine who runs the council and if any readers are really, really upset with the way town and borough councils are run, then now is the time to start thinking about standing for election in May 2015.

Budget Deficit - June 2014

Four out of the 5 the largest budget deficits on record have been recorded by the current coalition government. When the coalition government took over, the economy was growing and UK had an AAA credit rating. George Osborne has failed abysmally in eliminating the budget deficit and as a result UK lost its AAA credit rating. Please note that the financial credit rating agencies (not usually noted for being Labour supporters) still rated UK as AAA in 2010, 2 years after the banking crisis, when Labour was in power. It was not until 2013 that UK lost its AAA rating. Clearly the financial credit rating agencies were not impressed by George Osborne's first 3 years in power and had more confidence in Labour than in the Conservatives.

Turning to the future, the critical question is what must be done to stop irresponsible bankers from causing another financial crash? The obvious answer seems to be action to deter speculative transactions and more regulation of banks. Even after seeing the impact of the banking crisis, the Conservatives are steadfastly opposed to more regulation and have refused to accept the Financial Transaction Tax (or Tobin tax) that is being brought in by the EU. With the Conservatives in charge, the next financial crash is only a matter of time away. In the meantime the bankers are happily receiving their large bonuses when their risk taking pays off, knowing that the taxpayer will pick up the tab if their gambles fail and don't forget that half of all Conservative Party funding comes from the financial services industry.

Stockport Council Savages Cheshire East Local Plan - May 2014

Stockport Metropolitan Borough Council has issued a scathing representation on Cheshire East Council's Local Plan. Stockport claims that it has not been properly consulted, that the plans will cause traffic problems and that the justification for building in the green belt is weak.

Stockport also questions why Cheshire East Council has agreed to take 500 houses from High Peak Council's requirement, when it can't meet even its own targets for new houses. The intention of seeking to deliver an increased number of dwellings to assist High Peak Borough's housing delivery and reduce impacts on the Peak District National Park, whilst understandable, is incompatible with CEC's inability to meet their own housing needs without recourse to release of land from the Green Belt.

The Stockport response praises the laudable Sustainable Travel and Transport intentions, but points out that there is no detailed work to show that these good intentions are physically/technically feasible and financially viable. It seems that Cheshire East Council is promising great things, but hasn't done the work to show that it can deliver. The Stockport response says that the reliance upon sustainable modes of transport, whilst laudable, is not evidenced to be deliverable, especially in relation to rail capacity.

The language used in the Stockport response is quite shocking for one local authority commenting on a neighbouring authority's work. The response refers to "failings, inaccurate interpretations of national policy and erroneously determined approaches" and makes serious threats to object to the Cheshire East Local Plan if it is not radically changed - "we consider that if any of the options set out in the various town strategies are taken forward into the Cheshire East Local Plan then that plan will be at considerable risk of being unsound on the grounds of deliverability and conformity with national policy, as well as failing to accord with the Duty to Co-operate. Given the potentially significant implications for Stockport and our partner authorities in Greater Manchester we may have no choice but to consider objecting to the plan on that basis."

Stockport did ask Cheshire East to assist in finding sites for Gypsy and Traveller / Travelling Showpeople accommodation. Stockport alleges that Cheshire East offered to help, but has now restricted that offer to Cheshire East owned land within Stockport .

The Stockport response concludes that the Local Plan strategy as a whole is "not evidenced to be deliverable". If the Planning Inspector reaches the same conclusion then the Cheshire East Local Plan will be thrown out.

I do not understand why Cheshire East Council has agreed to take extra houses from High Peak Council's requirement, but has not pursued the opportunity of giving some of its housing requirement to Stoke, which has brownfield sites that it want to develop. It seems that Stockport Council is also bemused by the actions of Cheshire East Council in taking on extra housing requirement.

Financially Prudent and Fair - April 2014

The inherent financial incompetence in Tory cronyism is shown by the bankruptcy of Tony Caplin. He was the chief operating officer of the Conservative Party. More hilariously, David Cameron appointed him as chair of the Public Works Loan Board after he had been made personally bankrupt. Tony Caplin couldn't pay his own debts, but David Cameron appointed him to manage billions of pounds of local authority debts.

As a chartered accountant and Labour politician it riles me that the Conservatives seek to portray themselves as more financially prudent than Labour. In fact, in September 2007 the Conservatives formally pledged to match Labour spending plans if they were elected. Then the banking crisis hit and George Osborne pretended to be wise after the event, conveniently forgetting to say that half of all Conservative Party funding came from the financial services industry. Even going into the 2010 elections there was surprisingly little difference between the spending plans of Conservatives and Labour. The Office for Budget Responsibility publicly stated that Labour's plans would bring the budget deficit under control (something the Conservatives have so far failed to do).

There are, of course, differences between Labour and the Conservatives. Labour puts a higher value on fairness than the Conservatives. Some people seem to think that being fair is incompatible with sound economics, but I believe that, in the long run, unfair practices are actually bad for the economy. Just look at endowment mortgage and PPI mis-selling scandals that made millions for banks… until they went wrong.

Food Insecurity - March 2014

Could you live on £40 a week? Mark Wood couldn't. He starved to death. This happened in England , in Bampton – part of David Cameron's Oxfordshire constituency - in August last year. Mark had his benefits cut because he was judged fit to work, but he didn't or couldn't get a job and died four months later.

Both main political parties support a policy that those who refuse to work should have their benefits cut.

The difference between Labour & Conservative is that the Conservatives cut benefits whether there is suitable work available or not, whereas Labour has pledged to find supported employment or training for every long-term unemployed person. Labour would cut benefits, but only for those who refuse the supported employment or training offered. People need to work, "for it is through free, creative, participatory and mutually supportive labour that human beings express and enhance the dignity of their lives. A just wage enables them to have adequate access to all the other goods which are destined for our common use." (quoting Pope Francis). I think it is significant and right that the dignity engendered by work is mentioned before the money earned.

I believe that everybody should be encouraged and enabled to participate in society through work. I also believe that there should be an urgent review of the safety net supposedly provided by the welfare system.

The coalition government has blocked proposals to investigate whether the rise in food banks is linked to their benefits reforms. A scoping study commissioned by DEFRA in early 2013 and apparently completed in June was only released last month after Labour MP Angela Eagle referred to it as a hidden report.

At Mark Wood's inquest, his GP said, "He was an extremely fragile individual who was coping with life.

"Something pushed him or affected him in the time before he died and the only thing I can put my finger on is the pressure he felt when his benefits were removed."

The impact of the Conservative benefits reforms must be investigated.

Benefits Reform - February 2014

David Cameron has surely gone too far in stating that the Archbishop of Westminster's claims on benefits reforms are "simply not true". Accusing a Cardinal of dishonesty is an astonishing gaffe and makes me wonder what has prompted such strong language from the Prime Minister. Firstly though I should consider who is right. Cardinal Vincent Nicholls has claimed that the government benefit reforms have made people destitute. Certainly the number of food banks has grown significantly since the reforms started, but is the rise in food banks linked to benefit reforms? I would like to know the answer to this question, but a proposal in Parliament to investigate this issue was voted down by the coalition government. As David Cameron has blocked a formal investigation into whether his policies have caused people to go hungry, we must look to other evidence of what has caused the rise in demand for food banks. Professor Dowler, a sociologist from Warwick University and author of a report that the government also tried to suppress, said "We've had the devolution of the emergency fund system and we've had the so-called "bedroom tax", which has put a lot of families into rent arrears. The evidence is that there are more and more sanctions being applied and it's hard to see how that could not have a negative effect on households struggling with food security." Also supporting the Catholic Archbishop of Westminster are the Anglican Archbishop of Canterbury and the chairman of the Trussell Trust charity, which runs 400 food banks.

So what has prompted the Conservative leader to take on the Church so vehemently? David Cameron's entire political strategy is predicated on the proposition that cuts are necessary, compassionate and are being 'cruel to be kind' by encouraging people back into work. The truth presented to the Archbishop of Westminster by those on the ground is that the reforms are punitive, unfair and badly organised, so that people are being left for weeks on end without any support and therefore having to resort to food banks. If David Cameron loses his battle with the Church, as he surely will, then any vestigial image of compassionate Conservatism will be destroyed and the 'nasty party' image, that he has tried so hard to shed, will re-assert itself. The Prime Minister would be well advised to apologise, retract his words and work with the Churches to implement a welfare reform that does give people hope and doesn't leave them destitute.

Planning Free For All - January 2014

A Conservative MP on the Number 10 policy board has finally admitted what those of us in Cheshire East have known since 2012 - that the coalition government's planning reforms have led to a 'free for all'. This comes after an article in the Daily Telegraph on 19 December which stated that, "For the first time in British planning history, planning control is now the slave not the master of profit."

The approval last week of 13 houses off School Lane in Sandbach is another example of developers putting profit before the good of the community and being allowed to get away with it by a government with an ideological blind spot about the results of allowing profit-motivated decisions without proper controls. Whether we are talking about bankers, politicians or property developers, personal profit is a dangerous motivator. The proper motivation for any responsible person should be to improve their community. We should all be able take pride in our work. How can anybody take pride in the rape of the Cheshire East countryside that is going on now?

I warned in 2012 that the granting of approval for 39 houses off Hassall Road in Sandbach would open the floodgates to speculative housing applications because it was on a site that only met 4 out of the 15 sustainability criteria in the NWDA sustainability toolkit. The site off School Lane is even worse in that it is even further from Sandbach town centre, had previously been described as 'unsustainable' by Cheshire East Council's own planning officers, is only 200m from the M6 and had been recommended for refusal by the Environmental Health Officer. It now seems that the ruling Conservative Cheshire East councillors are determined to approve housing applications in the south of the borough in order to meet government imposed housing targets. They don't seem to realise that by setting appalling precedents such as the School Lane application they endanger every green field in Cheshire East.

The government's planning reforms known as the National Planning Policy Framework (NPPF) should be scrapped. Labour have promised to do this in 2015, but 2015 could be too late. I call on the coalition government to revoke the NPPF now.

Neighbourhood Planning - December 2013

During the Cuban missile crisis President Kennedy is reported to have said,

"The Canadians have as usual offered every possible form of assistance, short of actual help."

In the same vein, the Conservatives have done everything they possibly can to oppose the speculative housing applications in south Cheshire, short of actually stopping them. The local Conservative MPs have written letters saying they oppose various housing applications on Greenfield sites, but are members of the government that introduced the new National Planning Policy Framework (NPPF) which has caused the problem by including a presumption in favour of sustainable development on greenfield sites. The local Conservative mayor delivered a petition to Downing Street, but the Prime Minister ignored the petition and recently told Tories to back plans for new rural homes.

Cheshire East Council published its Core Strategy Proposed Sites in September, but then withdrew the proposals after major flaws were pointed out. The Cheshire East Local Plan now looks as though it won't be in place until 2015. I would have thought that an obvious solution would be to get cracking on a Sandbach Neighbourhood Plan and that is what I proposed at the Sandbach Town Council meeting on Thursday. Amazingly the Conservative Mayor ruled my proposal out of order on the grounds that Cheshire East Council had not published its 'final' Core Strategy. I do realise that it would be politically embarrassing for the Conservatives if a town like Sandbach publicly expressed a lack of confidence in Conservative-controlled Cheshire East Council's ability to get a Local Plan in place promptly, but I think that Sandbach Town Council should put the interests of Sandbach first.

However, given that a Neighbourhood Plan for Sandbach has been blocked, the latest Cheshire East Consultation becomes even more important. I urge everyone to respond. Details are available at ncla.co.uk

Rules versus Principles - November 2013

In my profession of tax and accountancy there has been a long running debate over whether to have detailed rules that dictate what is allowable or whether to set principles which guide behaviour. The tax system is rules based and the UK has the most complicated tax legislation in the world. Recent Finance Acts have been some of the longest ever, so the rules are getting longer and more complicated - yet tax avoidance flourishes. Everybody agrees that tax legislation is too long and too complicated, but nobody seems to be able to do anything about it.

On the other hand, the coalition government has acted to simplify planning regulations. With much fanfare over 1,000 pages of planning rules were ripped up and replaced with the 50 page long National Planning Policy Framework (NPPF) which relies on principles such as 'sustainable development'. The aim was to increase house building and reduce administration costs. However, in the first year of the NPPF the number of new houses built decreased and the legal costs of disputed planning applications has gone through the roof. Nobody knows for sure whether a particular development is 'sustainable' or not. Cheshire East Council is fighting more major planning appeals that any other local authority in the country and Sandbach is at the epicentre of this disaster. The principles based approach has failed miserably to deliver clear, fair and efficient town planning.

So where does that leave us in the debate over whether to have detailed rules or to set principles for guidance?

The answer, on both taxation and town planning, is a compromise that will only be arrived at after much discussion. That's why we need politicians.

Local Plan Delayed Again - October 2013

Towns in Cheshire have been deluged with speculative planning applications since the coalition government introduced new rules to try and boost the economy by allowing housing on greenfield sites. Local authorities can reject housing applications if the sites are not in the Local Plan, but as Cheshire East Council doesn't yet have a Local Plan, developers can build almost wherever they like at the moment. Cheshire East Council is now working on a Local Plan, but the progress has been dogged by delays and controversy.

The first consultation in the Local Plan process was held in spring 2012 and the final plan was due to be completed at the end of 2013. Sadly due to an 'additional sites' consultation and serious flaws in the emerging core strategy unveiled last month, the presentation of the Local Plan to a full council meeting has been delayed and a new 6 week consultation will now take place starting on 5th November and finishing on the 16th December 2013.

This latest setback will further damage the reputation of the Cheshire East Council planning department which earlier this year was found guilty of maladministration by the Ombudsman and to have "knowingly and persistently misled the public".

Primary School Places in Sandbach - September 2013

My ambition is to make Sandbach the best place in Britain to bring up a family. It has been heartbreaking this summer to have to speak to parents whose children have been denied places in primary schools in Sandbach. Several 4 year old children have been separated from their friends and will be travelling to schools outside of Sandbach. This is bad for the children, bad for the schools, bad for traffic congestion and the environment as the children will have to be driven to school and it is all wholly avoidable. It is only a few years since there was a review of primary school education in Sandbach, which led to Sandbach County Primary and Offley Road school intakes being cut. When these cuts were proposed I made the point that birth rates in Sandbach were increasing and we would have to reverse the cuts in a few years time. This knowledge was simply from seeing the number of births in Sandbach. Why couldn't the Conservatives have predicted that more babies in Sandbach would, in 4 years time, lead to more 4 year olds needing primary school places?

The perversity of local Conservative policy is also illustrated by the strange admission numbers at Sandbach Schools. It is the council's stated policy to have full classes, which means an intake of 30 or 60 children each year. However, only one out of the six primary schools in Sandbach admits a full class. Last year Wheelock was increased from an intake of 30 to 45, at a cost of £1.6M. Only a few years ago Offley Road was cut from 60 to 45 intake. Why not increase Offley Road back to 60?

The number of new houses being built in Sandbach means that we will need more school places in Sandbach. We need to be acting NOW to ensure that we don't have to go through the heartbreak next summer of seeing young Sandbach children being denied primary school places in Sandbach.

On a national scale, coalition government policy is preventing councils from planning ahead by encouraging academies which are outside local authority control. Furthermore, new government rules mean that all new schools must be either academies or free schools which have to be built where the sponsor wants them, not where the need is. Finding a sponsor for a new primary school in Sandbach may not be easy and is an unnecessary complication that is likely to cause delays.

The Lies We Tell Ourselves: ending comfortable myths about poverty - August 2013

The Lies We Tell Ourselves is the intriguing name of a report into poverty issued by four major churches in Britain

The report concludes that many people believe lies about poverty in Britain today because it is a story that is comfortable to hear. The comforting untruth is that "the poor are a distinct group of people, somehow deserving of their poverty, and therefore deserving of the deprivations and cuts which they increasingly face".

The language used of 'feckless, workless scroungers sponging off the taxpayer', hides the truth that there are 6.1 million people receiving benefits who are in work, compared to only 5.1 million people receiving benefits who are unemployed. Furthermore only 0.9% of benefit claims are fraudulent. Any fraud is unacceptable, but 0.9% is a very low rate compared to government estimates of tax fraud of between 4% and 6% of tax income. It is remarkable that frauds by wealthy taxpayers fiddling their tax returns cost the country far more than people with significantly less money who fiddle benefits claims. This seems to suggest that those relying on benefits are more honest than wealthy taxpayers.

The report also takes issue with the concept of 'Troubled Families'. The report suggests the phrase 'Neighbours in Need' rather than 'Troubled Families' and demolishes in detail the myth that there are 120,000 dysfunctional, anti-social families causing trouble and costing billions. In fact in 2011 there were only 130 families with 10 children in the whole of Britain on out of work benefits and only 10 families on such benefits with 12 children.

The report says, "The first stage of justice has to be an understanding of the truth". I recommend reading the report available at http://www.jointpublicissues.org.uk/truthandliesaboutpoverty/

Planning - August 2013

During the Cuban missile crisis President Kennedy is reported to have said,

"The Canadians have as usual offered every possible form of assistance, short of actual help."

In the same vein, the LibCons have done everything they possibly can to oppose the speculative housing applications in south Cheshire , short of actually stopping them. The local Conservative MPs have written letters saying they oppose various housing applications on Greenfield sites, but are members of the government that introduced the new National Planning Policy Framework (NPPF) which has caused the problem by including a presumption in favour of sustainable development on greenfield sites. The LibDem peer responsible for new planning rules is a director and shareholder of a company trying to push through plans for 10,000 homes in the countryside. How can we trust somebody to defend the countryside when they stand to profit from new rules which relax the protection of the countryside?

Labour would repeal the NPPF and would give more power to local people to decide on planning applications.

On a local level, it is good that Cheshire East Council has finally published a 5 year housing land supply document, but this alone will not protect our green fields from the speculators. What is needed is a Local Plan for Cheshire East or a Neighbourhood Plan for Sandbach. Cheshire East Council has, in the words of a government minister, been backward in coming forward with a Local Plan. The Local Plan is not expected to be in place until 2014. Cheshire East Council have even had an 'additional' sites consultation which took a month. Meanwhile the ConLibs on Sandbach Town Council have delayed and blocked a Neighbourhood Plan for Sandbach ever since it was proposed in April.

I encourage people to sign the petition at http://www.sandbach.gov.uk/news/website-petition.htm calling on the government to Change planning rules to allow a stronger voice for local residents. (This is already a Labour Party policy.) I also encourage people to put pressure on their local councillors to do more to oppose speculative housing applications. We need a Local Plan for Cheshire East and we need to be working on a Neighbourhood Plan for Sandbach in case the Local Plan fails.

I am tired of LibCon promises of assistance. We need some effective action now to stop local primary schools and other facilities being swamped by unplanned, speculative housing developments, which make millions for landowners and property developers, but leave local people to sort out the mess.

Planning - July 2013

Two points struck me when I attended and spoke at the first day of appeal hearing into plans to build 150 houses off Congleton Road in Sandbach on Tuesday last week. Firstly the cost of the hearing with barristers and a judge for 8 days must be huge. Secondly, people were talking in a language many might not recognise about 'predetermination' and '5 year housing supplies'. What does this all mean in practice? I keep thinking about a 4 year old boy living in Sandbach who won't be going to school with his friends next year because the primary school he wanted to go to is full. For the next 7 years he will be driven to a primary school outside Sandbach.

Money that should be going to build the new schools, roads and facilities needed to support the new houses is instead going to lawyers, landowners and property developers

NHS 65th Anniversary - July 2013

5 July 2013 is the 65th anniversary of the NHS. Danny Boyle's Olympics opening ceremony showed how proud we should be of the NHS which provides healthcare that is free at the point of access. During the election campaign David Cameron sought to re-assure voters that the NHS was safe in his hands and promised to cut the deficit, not the NHS. Cameron pledged there would be "No top down re-organisation of the NHS". All these promises have proven to be worthless. Ignoring the overwhelming opposition of the medical profession, the coalition has spent billions of pounds on the biggest top down reorganisation in the NHS's history. This money could have been used to improve frontline services. The Chairman of the British Medical Association described the health and social care bill as fundamentally flawed. The chair of the Royal College of GPs said of the bill, "It makes no sense. It is incoherent to anybody other than the lawyers. It won't deal with the big issues that we have to deal with such as the aging population and dementia. It will result in a very expensive health service and it will also result in a health service that certainly will never match the health service that we have at the moment or at least had 12 months ago. It will result in a very expensive health service."

Labour would repeal the privatisation of the NHS that is being implemented by the current coalition government. A Labour government would also bring in a national health and care service. An important reform of the NHS would be a single point of contact so that those who need care services currently provided (or in some cases not provided) by councils do not end up unnecessarily staying in hospital.

Aneurin Bevan said when the NHS was founded that it "will last as long as there are folk left with the faith to fight for it".

If you have faith in the NHS then now is the time to get involved in politics to fight for it.

Climate Change - May 2013

This month the carbon dioxide level in the atmosphere exceeded 400 parts per million (ppm). For the last 800,000 years the level has been between 200 and 300 ppm. There are still some who deny that climate change is man made, but to some extent this misses the point. Carbon dioxide levels are rising and this increases global temperatures. Whether this change is man made or not we need to do something about it. Your editorial highlighted the extraordinary efforts the Chinese are making to switch to a low carbon economy. We need to do the same and everybody can play their part. Cycle or walk rather than driving. Install solar panels and insulation. Turn off lights that are not needed. Turn down the thermostat on your central heating to less than 20 degrees – if you're cold then wear a jumper. All these things will save you money as well as saving the planet.

What each person can do is very little. It is important that they do it.

Some progress has been made – energy efficient light bulbs, more fuel efficient cars, energy efficient boilers for heating – but this is not enough. We need to plan for the future. New houses should be south facing, have good insulation and have solar panels as standard. None of these are currently required in planning regulations. New housing estates should allow people to walk to all important facilities, particularly schools. We must not let our towns become commuter towns reliant on car journeys.

This is the one of the most important issues of our times, but because the worst effects of climate change will happen after 2030 (way after the next election), too little political weight is attached to climate change.

Payday Loan Companies - May 2013

Cheshire East Council has called on the government to give local authorities the power to veto licences for high street credit agencies. The government has responded by saying that councils can use 'Article 4 directions' to stop payday loan companies opening offices on the high street. Article 4 directions have traditionally been used to protect conservation areas from inappropriate developments by insisting that planning permission is obtained for changes. Some London councils have already started trying to Article 4 directions to restrict payday loan companies. However, there are 2 serious problems.

1) no planning permission is required (even with an Article 4 direction) if there is no change of use of premises. So an Article 4 direction would not stop a payday loan company taking over premises that is already in use in the same category, such as a bank branch.

2) An Article 4 direction requires the user to apply for planning permission. It does not give the local authority power to reject that planning application. So a payday loan company could appeal against any refusal by the council to allow them to open a shop on the high street even if an Article 4 direction were in place.

In summary, as Ed Milliband said, "If a bank branch closes down, a payday loan shop can move in and open up in the same place. Even if there's already a payday lender just down the street. And there's nothing the local council can do."

What is needed is for the government to give local authorities the power to veto licences for high street credit agencies where they could have negative economic or social impacts on communities.

Development Strategy Consultation - March 2013

Very pleased to see the consultation results overwhelmingly reject the plans for 700 houses on Sandbach Heath and support the plans for a business park by J17.

Sadly, several Conservative councillors (see June 2012 below) are still pushing for houses on the business park site, so the struggle is not over yet.

Loan Sharks & Credit Unions - February 2013

A motion I proposed at Cheshire East Council was passed. The motion called for the government to introduce caps on the total lending rates that can be charged for providing credit and called on the government to give local authorities the power to veto licences for high street credit agencies.
The introduction of the Universal Credit, which will be paid monthly in arrears, will call problems for many people and will add to the problem of extortionate loans. If you are having difficulty paying rent or mortgage then don't go to a payday loan shark. Go to http://www.shelter.org.uk/advice or http://www.lifelinedebtadvice.co.uk/

Sandbach Park Pond - January 2013

Work starts on digging out the pond in Sandbach Park. http://www.facebook.com/groups/368015223281822

Council Tax Exemptions for Empty Properties Removed - December 2012

Cheshire East Council used to give a rates exemption for empty houses. At a time of housing shortage this gave property owners a perverse incentive to keep properties empty. At the end of 2011 I noticed that the government was consulting on changing the rules to allow councils more flexibility on exemptions. I raised this formally at the full council meeting in February 2012 as part of the budget setting process and have been working with councillors and officers since then to get the proposals approved.

I am delighted that the proposals to remove all rates exemptions on empty houses and to increase rates on properties empty for more than 2 years were unanimously approved at the full Cheshire East Council meeting in December 2012. There were some concessions agreed for properties empty whilst undergoing improvements.

The new scheme will encourage property owners to keep properties in use and will raise £3.2M for the council.

Junction 17, Portas Pilot Money but Housing Heartbreak - October 2012

A couple of big wins in October and one major defeat. The biggest win was £3.4m of government funding for J17 improvements - to be carried out in 2014. There will be a roundabout at the end of the north bound slip road and traffic lights at the end of the south bound slip road.

The second win was £10,000 of government money following the Portas Pilot application I prepared for regenerating the High Street.

Regrettably 6 Conservative councillors outvoted 4 other councillors to approve the housing development off Hassall Road, despite evidence that the access was unsafe and that people living there would travel by car (rather than walking or cycling) to access facilities.

Cheshire East Council Not Getting Value for Money - September 2012

The official Audit Commission report says,

"I identified weaknesses in its processes to develop business proposals and manage significant projects. These weaknesses undermine the Council's ability to show that it is prioritising resources within budgets and achieving sustainable cost reductions alongside greater efficiencies and improved productivity."

"The most significant of my recommendations is the need for Members to provide clearer strategic direction and political leadership when agreeing priorities, taking difficult decisions and supporting officers to deliver agreed plans."

This statement clearly places the blame for Cheshire East Council's woeful performance on the Tory administration of the council and not on the officers employed by the council.

The report notes the Lyme Green fiasco where the council spent £800,000 without first gaining planning permission from itself. The conclusions of the independent investigator are still awaited on this matter. The independent auditor did recognise the good work done by the Audit Committee on which I sit in investigating Lyme Green and following up on recommendations for improvements.

Not surprisingly the report also states,

"I have some concerns about whether Cheshire East Council has proper arrangements to secure value for money in its use of resources. I expect to issue a qualified opinion that draws attention to weaknesses identified in the Council's arrangements for securing value for money."

Sandbach Town Strategy - July 2012

Why is this Important?

At present Cheshire East Council does not have a valid Local Plan. That is why there are so many speculative housing applications being made on sites around Sandbach. Cheshire East is now working on a new housing strategy which will be in place in January 2014. The Sandbach Town Strategy which will form part of this strategy. When it is incorporated into the Cheshire East strategy document, the Sandbach Town Plan will dictate where houses can and cannot be built. It will also dictate where employment development can take place and what infrastructure improvements are required. Therefore in the medium to long term these discussions are of critical importance to Sandbach.

However, in the short term, until the Cheshire East Local Plan is in place, the Sandbach Town Strategy will be given very little weight in determining planning applications. Developers are currently taking advantage of the absence of a Local Plan to put in speculative applications and will continue to do so until January 2014.

Why is it Important that We Get it Right?

Excluding a site from the Sandbach Town Strategy does not prevent housing on that site, because developers may well put in applications before the Local Plan is in force in 2014.

However, including a site for housing in the Sandbach Town Strategy virtually guarantees that housing will take place on that site.

Therefore if we get it wrong we could end up with developments on all the sites we have rejected and the sites we have accepted.

Lyme Green - July 2012

Back in January, I requested that the Audit Committee, on which I sit as a Cheshire East Councillor, look into how & why the council started to build a waste processing facility at Lyme Green, just south of Macclesfield. The resulting report has been devastating in highlighting breached procedures and a waste of over £800,000. I set out below a few issues from the report
The council started work without first obtaining planning permission, breaching its own guidance.

It breached its own procurement rules and EU procurement rules.

£800k has been spent on the Lyme Green site so far.

The Q3 financial figures were incorrect and were actually based on information to mid-November instead of end December.

The decision was made in September 2011 not to sign a 3 year contract for a private company to run a waste transfer station. As a result the council will have to pay extra for waste transfer for a year or two while a new site is built. The basis for the decision was that it would be cheaper for the council to set up its own waste transfer station. However, the assumptions were that;
Ø the waste transfer station would cost £700,000 to construct when it would actually have cost £1.55m

Ø the waste transfer station could have been built by December 2011 when in fact planning permission could not have been obtained until after that date (probably around March 2012)

With the chief executive (who was in office at the time) now off on long term sick leave and 3 of the five most senior employees of the council named in the report the council is in turmoil.

At a meeting on 14 June I asked that the investigation be widened to include looking at the actions of councilllors as well as employees. I named councillors Rod Menlove and Michael Jones (the new Conservative Leader of the council) as the Cabinet members who knew or should have known what was going on. Amazingly the Audit Committee rejected my suggestion.

However, I am pleased to report that Michael Jones the Conservative Leader of the council finally declared an interest at a meeting on 25 June and we will now have an independent external investigation which will look at the actions of councillors as well as council employees.

I look forward with interest to see the results of this investigation.

Sandbach Town Strategy - June 2012

I am amazed that Cllr Barry Moran stated last week in a letter about the plans to build 700 houses on Sandbach Heath that "It is an exaggeration to say that the people of Sandbach rejected the idea". The number of responses was 93 in favour and 270 against. Even if you exclude the 150 letters sent in against the proposal and only take the responses on the official forms then it is still 93 in favour and 120 against. For Cllr Moran to say that the people of Sandbach have not rejected the idea is like saying that England didn't beat Sweden at football, they just scored more goals.

I asked to attend a meeting of the Stakeholder Panel called to discuss the results of the consultation. That request was refused by Cllr Moran. As Cheshire East Councillor for the ward affected I wanted to explain why the plans were rejected by the people and to discuss alternative sites. It is regrettable that as a Cheshire East Councillor I can have no input into modifying the plans. As a Sandbach Town Councillor I will be opposing the plans for Sandbach unless they are modified to reflect the consultation responses from the people of Sandbach. The plans will be presented to Sandbach Town Council on 12 July (just 2 weeks before the decision on Abbeyfields will be known). I urge people to lobby their town councillors before that meeting to make sure that the plans are modified or that a decision is delayed until after the Abbeyfields decision is known.

Cllr Moran also says that a business park by J17 is not a viable proposition. But when he was a member of the Congleton Borough planning committee, that committee granted planning permission for office blocks and a motel for one part of the J17 site. In a speech I made at Sandbach Town Council in 2009 I set out the finances surrounding the decision

"I have obtained the accounts of Halfmoon Investments Ltd and Avenue Shelfco 17 Ltd and from these it appears that the land was sold

a) from Nigel Dale, a former Congleton Borough Councillor, to Halfmoon Investments Ltd for about £1M-£1.5M in about 2004

b) from Halfmoon Investments Ltd to Avenue Shelfco 17 Ltd for £5.5M in about 2006.

Avenue Shelfco 17 Ltd then raised a £6.8M mortgage on the land from Bank of Ireland."

How many millions does Cllr Moran think property developers need to make a proposition 'viable'?

The J17 site is the only realistic chance Sandbach has for a world class science & business park. We should not waste it by allowing mixed use/housing.

One point we do agree on is the importance of protecting and enhancing the wildlife corridor. If the wildlife corridor is to be protected then the access to the 700 new houses would have to be via Heath Road or Smithfield Lane and The Hill, which already suffer from traffic congestion. The only other access would be across the wildlife corridor and onto the Old Mill Road by-pass.

Life is an opportunity, benefit from it - Mother Teresa

More Housing in Sandbach - June 2012

In an article last week about MORE housing in Sandbach a council spokesman is quoted as saying that the reason Cheshire East Council doesn't have a proper housing strategy is because the preparation of a Local Plan was delayed by the formation of Cheshire East Council. Indeed there was a Congleton Borough Local Development Framework document produced in 2006. It recommended 8 sites for development including 150 houses off Hind Heath Road . Cheshire East Council rejected an application for housing off Hind Heath Road and has been fighting the application in the courts ever since. An important lesson to be learnt from this is that a draft local plan is an invitation to property developers to apply to build houses on the recommended sites. It is a shame that this lesson has not been learnt and the same Conservative councillors responsible for the Congleton borough plan are now supporting a draft local plan with 700 houses on Sandbach Heath, despite the proposals being rejected in the recent public consultation.

The benefit of a Local Plan is that planning applications for sites not in the plan can be rejected. As Cheshire East Council doesn't have a valid Local Plan, developers can get planning permission on any sustainable Greenfield site. Cheshire East Council was formed in 2009 and there was a 'shadow' council for one year before that to ensure that there was a proper handover of things like the Local Plan. I am pleased that the council is finally producing a Local Plan, but as a letter in a previous Chronicle put it somebody was 'asleep on the job' from 2008-2011.

May I take this opportunity to congratulate Cllr Barry Moran on his promotion to the Cabinet of Cheshire East Council from his former role of Chair of the Northern Planning Committee and to congratulate Cllr Gill Merry for retaining her role as Chair of the Southern Planning Committee.

Life is beauty, admire it - Mother Teresa

Sandbach Park - May 2012

There was only one contested position at the Sandbach Town Council AGM on Saturday and that was for the Sandbach Town Park Steering Group. At the meeting last year I was removed as the Park Champion and prevented from speaking at the meeting. This year I was allowed to speak but sadly the voting went on party political lines with the Labour councillors voting for Sam Corcoran, most of the Conservatives voting for Michael Benson and LibDems abstaining.

I am pleased to see progress being made on the park project, but I know it could have been better. It does hurt to see the plans for the skate park shelved. Unlike most of the surrounding towns, Sandbach has no skate park or bmx track. At a time when Shanaze Reade could be a local star in the Olympics, this is a real missed opportunity. The priorities of the ConLibs are clearly shown when you see that both bowling greens are floodlit, but the new Multi User Games Area (MUGA) is not. The area was supposed to have lighting according to the plans agreed as part of the public consultation, but those plans and the skate park have been shelved since the Conservatives took over Sandbach Town Council. The park project is supposed to be for all users of the park, but there is one age group who consistently get the rough end of the deal under the Conservatives and that is young people.

I think it would have been better to have this debate over the Park Project at a normal council meeting rather than at an AGM, but I don't set the agenda and at least I was allowed to speak this time.

As an example of the sort of things that go wrong when there is no representative of the Steering Group with young children - the refurbished toilet block is a great improvement but do you know where the baby change unit is? It is inside the disabled toilets which are kept locked! I have asked that a notice be put up alerting people to where the baby change is. I have asked that the disabled toilets be left unlocked at busy times. I have suggested that the library and park staff should have a key. None of this has happened. If anyone would like a key to get to the baby change then please let me know.

Life is a dream, realise it - Mother Teresa

Housing Developments in Sandbach - April 2012

I wonder how many people have noticed the large number of housing development applications put forward for Sandbach recently. Applications for hundreds of houses in Elworth/Moston and hundreds more on the old Albion Chemicals site were approved with barely a murmur about the inadequate contribution by the developers to the cost of facilities required to support these houses (extra school places, roads, play areas etc). Applications on greenfield sites on Abbeyfields, off Hind Heath Road and off Hassall Road are still working their way through the system. Why are there so many in Sandbach at the same time?

There are 3 reasons.

Firstly, Sandbach is a nice place to live with good schools, so house prices are high and property developers can make lots of money. Secondly the coalition government has relaxed planning conditions to make it easier for property developers to get planning permission. Thirdly because Cheshire East Council does not have a proper 5 year housing strategy there is a presumption in the developers favour and developers can claim that for any site (even a greenfield site) that the houses are necessary for the council to meet its housing needs. Cheshire East Council should have a strategy outlining how many homes will be needed in the next 5 years and where it expects these homes to be built. It is scandalous that it does not. The current strategy identifies sites for 5,147 homes in Cheshire East, but this is only 4.48 years supply. If sites for only 600 more homes across the whole of Cheshire East had been identified then applications like the ones on greenfield land off Hassall Road or Hind Heath Road could have been thrown out easily and definitively.

We now hear that in writing up his judgement on the Hind Heath Road application Eric Pickles the Secretary of State made a legal error which may result in planning permission being granted.

So in short, 'accidental' blunders by the Conservative controlled Cheshire East Council and the Conservative Secretary of State could result in property developers making millions by building hundreds of homes in Sandbach on greenfield sites. Never mind, almost everyone is happy. The local Conservatives can claim they campaigned against the planning applications (not admitting that the failure to have a proper 5 year housing strategy had hobbled the campaign from the start). The Macclesfield Conservative rulers of Cheshire East Council can tell their constituents that no new houses are required in their backyards (because they've all been built in Sandbach & Crewe). The property developers are happy because they have made millions and only paid a few hundred thousand towards the infrastructure costs. The coalition government can blame the courts (rather than admitting that they relaxed the planning rules). The only people not happy are those Sandbach taxpayers who will have to put up with the extra houses and traffic as well as having to pay for extra infrastructure and the legal costs of the appeals. Sandbach is a good place to live and it is worth working to preserve and improve our town, but we can't keep on overlooking the accidental blunders by the Conservatives that allow property developers to make millions.

Now that the coalition government has introduced new planning rules which give a presumption in favour of sustainable developments and Cheshire East Council has approved the Hassall Road housing development, subject to access issues, we could really see the floodgates open on housing developments on local greenfield sites.

Life is a challenge, meet it - Mother Teresa

Regenerating Sandbach High Street as a Portas Pilot - April 2012

Sandbach has put in a bid for funding to regenerate Sandbach High Street as a Portas Pilot Study. For details watch the video at http://youtu.be/9iqkqCMzKBo

Life is a duty, complete it - Mother Teresa

Budget - March 2012

· The half way house of reducing the top rate to 45p shows the typical fudge that you get with coalition politics. The Chancellor is not disputing the principle of a higher rate for higher earners, but still wants to give his cabinet colleagues a tax break. If you don't dispute the principle why not leave the rate at 50p? If you do dispute the principle then why not go back to having just one higher rate of 40p?

George Osborne's review of the 50p top rate of tax is a bogus study. The review only covers the first year of the new tax, which I always knew would raise much less as people could bring their income forward and the Chancellor acknowledged that an estimated £1.6bn of income was brought forward. The question is how much would it raise in the second and third year, but George Osborne didn't want to wait and find out – he had already made up his mind.

Life is a game, play it - Mother Teresa

Care for the Elderly - February 2012

"Once upon a time there was a very old man who lived with his son and his small grandchild. When he sat at the table, he could scarcely hold a spoon. He spilt soup on the tablecloth and some of his soup would run back out of his mouth.

His son and his son's wife were disgusted with this, so they made the old grandfather sit in the corner away from the table, where they gave him his food in a bowl.

One day when they were having dinner, the grandchild started playing with some sticks on the floor under the table.

"What are you making?" asked his father.

"I'm making a trough for you and mother to eat from when I'm big," came the reply.

The man and the woman looked at one another and then began to cry. They brought the old grandfather to the table, and never complained again when he spilt his soup."

In modern Britain few grandparents remain in the same house as their children like the family in the Brothers Grimm story. Instead we rely on care assistants to look after the elderly whether in their own homes or in special care homes. The quality of care the elderly receive is dependent upon the experience and diligence of the care assistants. For too long our society has been trying to push down the cost of care for the elderly, with the result that many carers are now paid at the National Minimum Wage (if that). We should value the carers of the elderly. After all, most of us hope to be elderly one day ourselves.

Life is a promise, fulfil it - Mother Teresa

Portas High Street Review - January 2012

Sandbach town centre is thriving compared to many other local towns. There is free parking, many attractive, high quality shops are very few empty units. This is at least partly due to much hard work done over recent years and we should not be complacent. The Portas review of UK High Streets makes some highly relevant recommendations, including free controlled parking schemes. Sandbach people fought hard to retain free parking, but sadly the official stance of Cheshire East Council remains that charges will be introduced when 'the legal impediments have been removed'. At the risk of being controversial, I would add that Mary Portas recommends a 'controlled' parking scheme and I support this. At present parking in Sandbach is largely uncontrolled. The local Labour Party policy is for a 2 hour limit on free town centre car parks.

The Portas review impressed me by going deeper than the commercial side of town centres. I believe strongly that we need to build a community spirit and I endorse the following quote from the review,

"The Riots Victims and Community Panel recently concluded that the summer riots were exacerbated by a culture of greed and an overwhelming desire to, "have what we want when we want". The report concluded that earning status with one's peers through owning top brands had, "become the new religion" and stealing luxury items became the rioters', "main objective". I believe this is symptomatic of the legacy of a period of prolonged boom in consumerism. We have seen a radical and profound shift in our values. As a nation it seems we no longer value the place we live in or the people we live alongside. We no longer value human interaction, socialising or being part of something bigger than ourselves. In fact I think we've lost our understanding of what true value is. Value is so much more than the price of goods that we buy. Unless we start seeing value differently we are in serious trouble."

The community spirit in Sandbach is already better than that quote suggests is normal in UK . We need to build on that success. Helping to strengthen the community of Sandbach still further is a good New Year's resolution. My aim is to make Sandbach the best place in UK to raise a family and (quoting another African proverb) it takes a whole village to raise a child.

Life is sorrow, overcome it - Mother Teresa

Solar Panels - December 2011

There was an outbreak of near consensus at Cheshire East Council last week over the importance of solar panels. There is a government scheme in place to encourage the installation of solar photovoltaic (PV) panels generating up to 4kW of electricity per installation. Under the scheme the electricity generated can be sold at a price higher than the market rate. Regrettably the scheme was being abused by some profiteers who were installing solar panels across a large number of different sites and claiming the subsidy on each site. Rather than closing the loophole and restricting the subsidy to one site per person, the government has dramatically cut the subsidy for all new sites. Furthermore, the government plans to cut the subsidy further in the spring. The motion at Cheshire East Council which received overwhelming support was to ask the government to reconsider and increase the 'feed-in-tariff' back to a rate that would encourage the installation of more solar panels. Small scale solar PV installations are great for producing electricity locally where it is needed, providing construction work to keep people employed and most importantly helping the planet by reducing CO2 emissions. I do hope the government will respond to the cross party Cheshire East Council request and act to reform and save a scheme that has already made an impact and could make a real difference to life. If the 'feed-in-tariffs' are restored then I hope that Cheshire East Council will follow the lead of Stoke-on-Trent which has already started installing solar PV panels on suitable south facing council houses.

Life is a song, sing it - Mother Teresa

Economic Cuts are Too Far Too Fast - December 2011

Give knowledge to a wise person and they will become yet wiser. Give knowledge to a fool and they remain a fool. When the ConLib coalition took over the British economy was growing and unemployment was falling. Today the economy is stagnant, unemployment is rising and so is the national debt. We are now told that the budget deficit will not be under control until after the next General Election. The reason given by the Conservatives is problems in Europe . I accept that the worldwide financial crisis is part of the problem, but the British economy was stagnating even before the latest Eurozone crisis. It is the Conservative cuts which have added to unemployment, reduced tax revenue and added to unemployment benefits payments. The cuts have been too far, too fast. The knowledge is now evident that the Conservative policies are not working. A wise person would change course.

Life is a struggle, accept it - Mother Teresa

Sandbach Park - November 2011

A joy and challenge of Sandbach Town Park is that it is used by a wide variety of people and any regeneration project needs to accommodate all those groups.

I am pleased with the new toddler playground and the new children's play area. We now have 2 junior goalposts in the park. The bowling greens are well used and the floral displays are well maintained. The new toilet block should have been built in October and I will be chasing to ensure that new toilets are provided as soon as possible. The younger age groups and the older age groups are now reasonably well catered for. However, there is very little provision for teenagers and young people.

In March 2010 the public consultation gave a ringing endorsement to the plans for improving the park which included a new skate park. In September 2011 there was a newspaper headline "Skate park next up in £1m revamp". Unfortunately the minutes of the Sandbach Park Steering Group tell a different story. The group was advised in June that they should apply for funding for a new skate park, but despite offers of help (including offers from me) no funding applications have been prepared. In July, the Chair of the group even asked that the old skate park should be dismantled 'as it is an eyesore'. The latest reports suggest that the skate park plans have been downgraded to a 'skate park facility' and postponed until 2013 at the earliest.

The lack of provision for young people in Sandbach is disturbing and systematic. Perhaps this is because young people don't vote Tory. Perhaps it is because the average age of Sandbach Tory councillors is alarmingly high. Whatever the reason, the inactivity in the Park Steering Group is short-sighted and damaging. If we give young people nothing to do, then they will find something to do.

Life is a tragedy, confront it - Mother Teresa

Reflection on the Riots - October 2011

It is often instructive to read the comments of influential people even if you disagree with them. Before the general election Nick Clegg suggested that Tory cuts would make riots a serious risk. Over the past few months I have been thinking a lot about the riots and about what politicians should be doing to address the underlying issues within our society. What happened was unacceptable but revealed something complicated and rotten in our society. When young people are prepared to risk their future to loot a few consumer goods and don't even bother to hide their faces from the cameras, then stupidity has won. Education is certainly a key part of improving our society and I include in this education about values and instilling in every person a sense of their own worth. Every person should believe that their own good self-image is worth more than a looted DVD player. In religious terms this is easy to explain by saying that God loves you. It is much harder to express in secular terms and this is a challenge to our society.

The key factors that different commentators have raised for the riots are breakdown of families, lack of positive male role models, loss of a sense of faith, lack of morality, high unemployment (particularly youth unemployment), low school attainment, social exclusion and a lack of opportunities. In some of these I sense an element of commentators' pet hates being listed, but I do think that all of these factors had some part to play in the riots. If we are to live in a cohesive, caring community then we must have common values and responsibility. One value that stands out for me is the right to work. This right is acknowledged by everyone, but is really only given lip service. Many people will have experienced the soul-destroying feeling of not having enough work to do and the relief of getting a job. Work promotes a feeling of self-worth and enables people to express their creative abilities in shaping the world around them. It is shocking that our society not only tolerates having millions of people unemployed, but pays to keep them in this state. As a taxpayer I would prefer to pay somebody to work rather than pay to see them be idle. What makes this situation absurd is that those of us in work have too much work to do. The solution seems obvious - that the work should be shared around and people should be paid to work rather than to be unemployed. The mechanics for achieving this are more complex and may be politically unpalatable. However, if politicians do not act to address the underlying issues within our society then Nick Clegg could prove himself right again.

Life is an adventure, dare it - Mother Teresa

Giving and the Role of Politicians - September 2011

Are you for yourself or for others?

Here are some figures on charitable giving. Three fifths of the largest givers in UK (those giving more than £100 a month) earn under £26,000 a year. The average giving in UK is £6 a month, in the US it is £36 a month. In US those who earn over £150,000 give 8 times more than their UK counterparts. These figures tell me that we in UK need to change our attitude to giving. There are many people in UK and overseas who need our support.

In my opinion, politicians should not only respond to the needs of the electorate, they should also lead public opinion. Part of this is to lead by example, but there is a danger here. Some politicians might do what their constituents want solely because they want credit from their constituents, rather than because it is a good thing to do. This problem has been around since Biblical times and is criticised in the chapter 6 of the Gospel according to St Matthew.

"So when you give to the needy, do not announce it with trumpets, as the hypocrites do in the synagogues and on the streets, to be honoured by men."

By contrast I support people in the public eye who do things that set a good example; those who drive a small car, walk or cycle to reduce carbon emissions, people who avoid extravagant spending, people who go out litter-picking in fluorescent jackets. These people are 'announcing with trumpets' their actions not to be 'honoured by men

', but so as to change other people's behaviour. This is not only praiseworthy, but is needed in a society short of good role models.

As a result of Cheshire East Council's refusal to accept my offer to waive my allowances in favour of parks and playgrounds in Sandbach, I am now in the position where I will be giving my allowance away and will publicly account for this. I did expect some criticism for publicly giving away my allowances as it may well prick a few consciences. This is not something that I am entirely comfortable about, but perhaps it is good occasionally to afflict the comfortable as well as comforting the afflicted. If my actions encourage others to give more then they will have served a good purpose.

In hard times those who can give, should give.

Life is luck. make it - Mother Teresa
Riots - August 2011

Politics and religion have more in common than many people readily acknowledge. They both deal in the success or salvation of individuals or societies with a varying emphasis on the pursuit of happiness or the pursuit of material wealth. Religion and politics both have much to say on the relationship between the individual and the community. A Christian response to the recent riots might be based on 'hate the offense, but love the offender'. A political response might be based on 'tough on crime, tough on the causes of crime'. Both responses should lead to those responsible being held to account for their actions.

Both responses should also lead to a review of our society to make sure that everyone has a future to look forward to and that everyone has some task to do to contribute to society. One notable aspect of the riots has been the incitement to get 'free stuff'; is our society too focused on acquiring things rather than instilling values and building self-respect?

The courts and police (if properly funded) should hold offenders to account and the community should support them in this task, but politicians should be wary of getting involved in the judicial system. The knee-jerk response to the riots is to hit back with excessive prison sentences and excessive force, but this doesn't help the offenders, it doesn't help the community and the taxpayer has to pay for increased jail terms (and associated high re-offending rates).

Politicians should concentrate on reviewing why the riots happened and why so many young people risked their future liberty to loot a TV set. As a Christian I believe that anybody can be redeemed. As a politician I believe that we should build a society where everybody has a reasonable opportunity to better themselves and nobody is excluded. The riots tell me that there is a worrying number of young people who feel they have no future to look forward to and nothing to keep them occupied. One possible political response would be to isolate such no-hopers and keep them away from areas where they might cause trouble. Surely it is better to recognise that we are all part of Team GB and to strive to find something to give hope back to these young people and to give them something to do. The devil finds work for idle hands. As a nation we must ensure that everyone has a part to play in Team GB.

Life is too precious, do not destroy it - Mother Teresa

Impact of Cuts

Over the past 4 months as a Sandbach councillor I have been approached by many people with a surprising range of problems.

Joseph K is a man of nervous disposition. A few years ago a complaint was made against him at work and although the complaint was not upheld (someone must have been telling lies about Joseph K) the extra stress pushed him too far and he left his job. A good GP spotted his underlying mental health problems and he was put on medication. Although he didn't find a new job, with good support from the Greenleaves mental health team in Sandbach he did find some temporary work. He joined the local football team, which not only helped improve his fitness and physical health, but in addition the team camaraderie helped his mental health as well. Then, as part of the cuts, the council football pitch in Sandbach was closed and the team had to travel to Middlewich, but as Joseph didn't have a car he dropped out of the team. Further cuts meant that the Greenleaves mental health team was reduced so that he no longer had regular contact with health professionals. Joseph became isolated. He stopped taking his medication when the batch of pills ran out. Joseph had never been very good at managing money. In the past some of his benefit money had been paid direct to his landlord, but as part of a government savings initiative that practice had ceased. Now Joseph fell behind on his rent and was evicted from his flat. As a single young man he was way down on the list for council housing and so he found himself on the streets. As he wasn't taking his medication he became prone to aggressive behaviour and one fine morning without having done much wrong he was arrested.

The recent cuts have severely affected early intervention and prevention services. As Joseph's story shows these cuts are not immediately visible to most people, but in the long term the cost is very high. Paradoxically, being arrested could be a good thing for Joseph, as the courts will now intervene and ensure that a proper mental health assessment is done and that a social worker maintains the regular contact that Joseph needs to make sure that he takes his medication and keep him on the straight and narrow. However, Joseph K will now have a criminal record and so find it even more difficult to get a job in future. He is likely to be dependent on benefits for the rest of his life. Joseph K is fictitious. The story above is an amalgam of real events affecting different people living in Sandbach. I hope that this story conveys the reality of service cuts on the disadvantaged in our society. At any stage in this story a good Samaritan/councillor/social worker/friend could have stepped in to turn the story around. If the Big Society is to succeed then we will need a large number of good Samaritans to be on the lookout for those in need over the coming years.

Life is life, fight for it - Mother Teresa

A socialist path to sustainability

In its 2006 Sustainability Index Report, the World Wildlife Fund determined that there is only one nation that is living sustainably – Cuba .

This has been achieved by exchanging light bulbs and other appliances for more efficient, energy saving replacements, using waste land in towns and cities for urban gardening (or allotments), planning policies which reduce the need for travel and training thousands of unemployed young people to identify and help solve environmental and social problems in the poor communities they had come from.

I am not advocating adopting a planned economy, but I do think that our society is too focused on acquiring material goods. Cuba puts meeting needs ahead of making profit. I see it as no coincidence that Cuba is rated 7th in the Happy Planet Index while UK is 74th. I have visited Cuba and I can confirm that the Cubans are generally a happy people despite being poorer than we are. Perhaps if we concentrated less on acquiring a bigger car or the latest gadget advertised on television and instead showed more concern for our community and the environment then we would be happier. Great progress has been made on some issues locally. For example, most people in Cheshire East now put more into their silver recycling bins than they put into the black rubbish bins. However, the recent poor summer should not fool us into thinking that the problem of climate change has gone away. Tomorrow will be too late to do what we should have done a long time ago.