About Us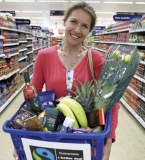 The Sandbach Fairtrade steering group includes councillors and volunteers from the local community who work to promote Fairtrade in the town. Led by Deborah Darnes, the group is committed to fair trading both locally and internationally and also supports the promotion of sustainable production for UK farmers and the importance of shopping locally.

The group's first challenge was to get Sandbach awarded the Fairtrade Town status.

An event was organised at the High School during Fairtrade Fortnight in February 2008 to launch the campaign and all local shops and businesses were contacted. There was good media coverage and soon an application was put together leading to the award being granted in July 2008.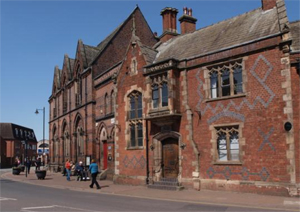 Once awarded Fairtrade status the group's goal has been to continue to promote Fairtrade and renew the town's status after a year and then every 2 years.

In November, 2009, the group held its first major event 'Fairer Sandbach', to promote and celebrate Fairtrade, the excellent local produce available in Sandbach and caring for our environment. The event was well supported and deemed a success!

Sandbach Fairtrade steering group regularly meets with representatives from the neighbouring Fairtrade towns of Alsager, Congleton, Macclesfield and Nantwich to share ideas and support, helping ensure that the Fairtrade philosophy continues to spread throughout our area.